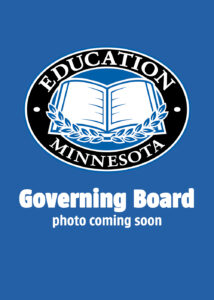 Election District O
Represented by: Leah VanDassor
Email address: president@spfe28.org
Local/affiliate: St. Paul Federation of Educators, Local 28
Job title: President, SPFE
Grade level/subject: 8th grade English
Term ends: June 30, 2025
Philosophy as a board member: I am honored to represent Election District O at the Ed MN Governing Board. Public education is the base of our democracy. We need to fight to keep it strong and viable. Our union can do that through anti-racist work at all levels, social justice education with students, families and community, and by working together throughout the state to improve and deepen learning for all.  Our students' learning conditions are our working conditions.  When we can improve them through common good bargaining, everyone wins.