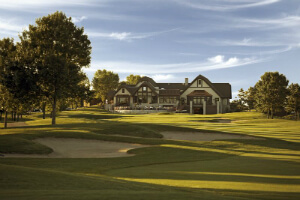 Help support projects that promote teaching and learning by joining colleagues for an annual charitable scramble golf tournament for the Education Minnesota Foundation for Excellence in Teaching and Learning.

The 2023 tournament will take place on Monday, Aug. 7.
You may register as a foursome or, if you would like to participate individually, we will place you on a team. If you are unable to join us for golf, please consider a cash donation or a contribution in the form of a prize. Your participation in the tournament and generous support of the Education Minnesota Foundation is greatly appreciated. Since its inception, this annual charitable golf event has raised more than $892,000!

Schedule for Monday, Aug. 7, 2023:
10:30 a.m. – Lunch, registration, and driving range
11:45 a.m. – On carts for final instructions
12 p.m. – Shotgun start
5 p.m. – Cash bar, dinner and condensed outdoor program

Location:
Prestwick Golf Club
9555 Wedgewood Drive
Woodbury, MN 55125
651-731-4779

We would like to have teams and arrangements in place no later than July 1.
The tournament is sponsored by Education Minnesota ESI.