NEA Foundation Awards for Teaching Excellence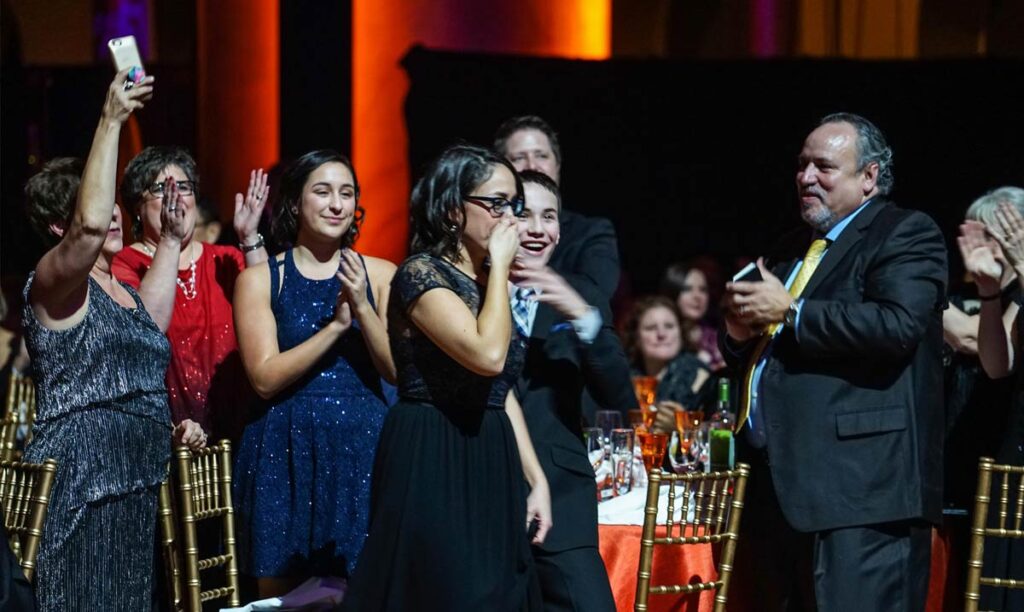 The NEA Foundation Awards for Teaching Excellence recognize, reward and promote excellence in teaching and advocacy for the profession.
The NEA Foundation and the NEA present the awards jointly.
Nominations for 2024 are now closed.
Complete the PDF application and attach your resume, candidate statement and letters of recommendation. A photo is optional.
Application materials can be emailed to Janel Engesser or mailed to:
Education Minnesota
ATTN: Janel Engesser
41 Sherburne Ave.
St. Paul, MN 55103
Candidate interviews will be held virtually, with a single candidate nominated to represent Education Minnesota.
Criteria
The Awards for Teaching Excellence recognize educators with outstanding professional practice who:
Excel in the classroom.
Advocate for the profession.
Engage the community.
Exhibit professional development leadership.
Pay attention to diversity.
Prizes
The Education Minnesota awardee receives expense-paid travel to the NEA Foundation's Annual Salute to Excellence in Education Gala in Washington, D.C.
Five awardees are selected from state affiliates to receive the Horace Mann Awards for Teaching Excellence, including $10,000 each and expense-paid travel for themselves and a guest. One of the five also receives the NEA Member Benefits Award for Teaching Excellence, which includes $25,000.
NEA Social Justice Award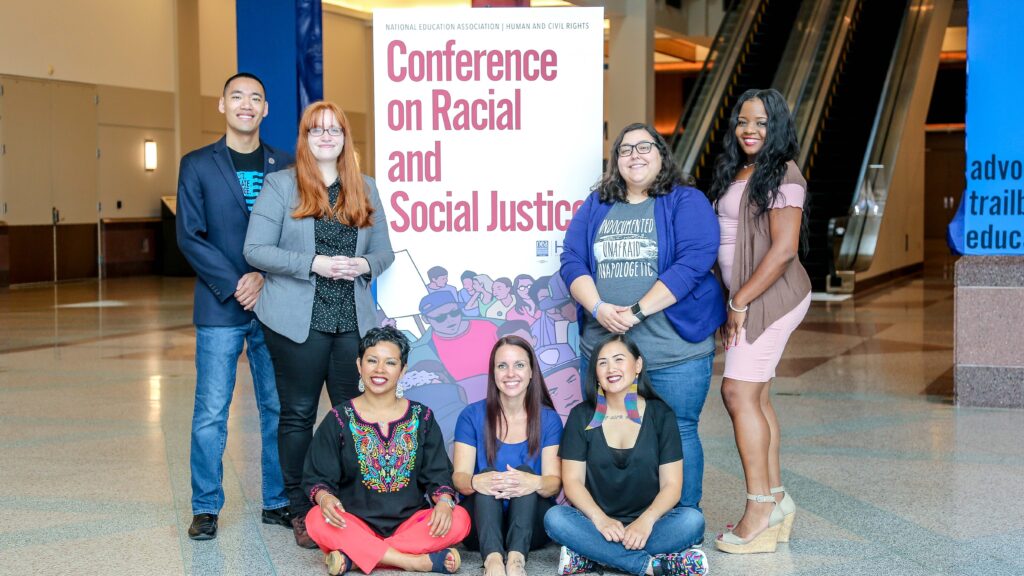 Help recognize the work of a member who has engaged educators, parents and the community on social justice issues by nominating them for the National Education Association Social Justice Award!
Nominations are currently closed.
This award is presented to a member who demonstrates the ability to lead, organize and engage educators, parents and the community to advocate on social justice issues that affect the lives of students, fellow educators and the communities they serve.
All Education Minnesota members who have been members for two years as of Jan. 15 each year are eligible. Nominees must be "active" members at the time of selection. Any Education Minnesota member or local affiliate can nominate a colleague or themselves.
The NEA president presents the award at NEA's Representative Assembly. The awardee receives an all-expenses paid trip to attend and address both the NEA RA and the Joint Conference on Concerns of Minorities and Women. The winner is also invited to attend Educator Empowerment Day as part of pre-RA activities.