2022 Education Minnesota virtual political conference



J
an. 29, 2022
8 a.m.-12 p.m.
Our 2022 virtual political conference will include:
Overview of the 2022 elections, including what is at stake with the gubernatorial, attorney general and legislative elections.
Educator voice in Education Minnesota political action committee endorsements.
Organizing your workplace to get out the vote for public education, economic and racial justice.
Winning local elections and fighting back against anti-equity school board candidates.
What's next in the fight to win racially just, fully funded public schools.
Running for office as an educator.
Tentative gubernatorial candidate forum.
This will be a half-day conference, with the exact schedule to be provided in December.
This conference will be meeting virtually, there is no in-person option.
What does politics have to do with my classroom?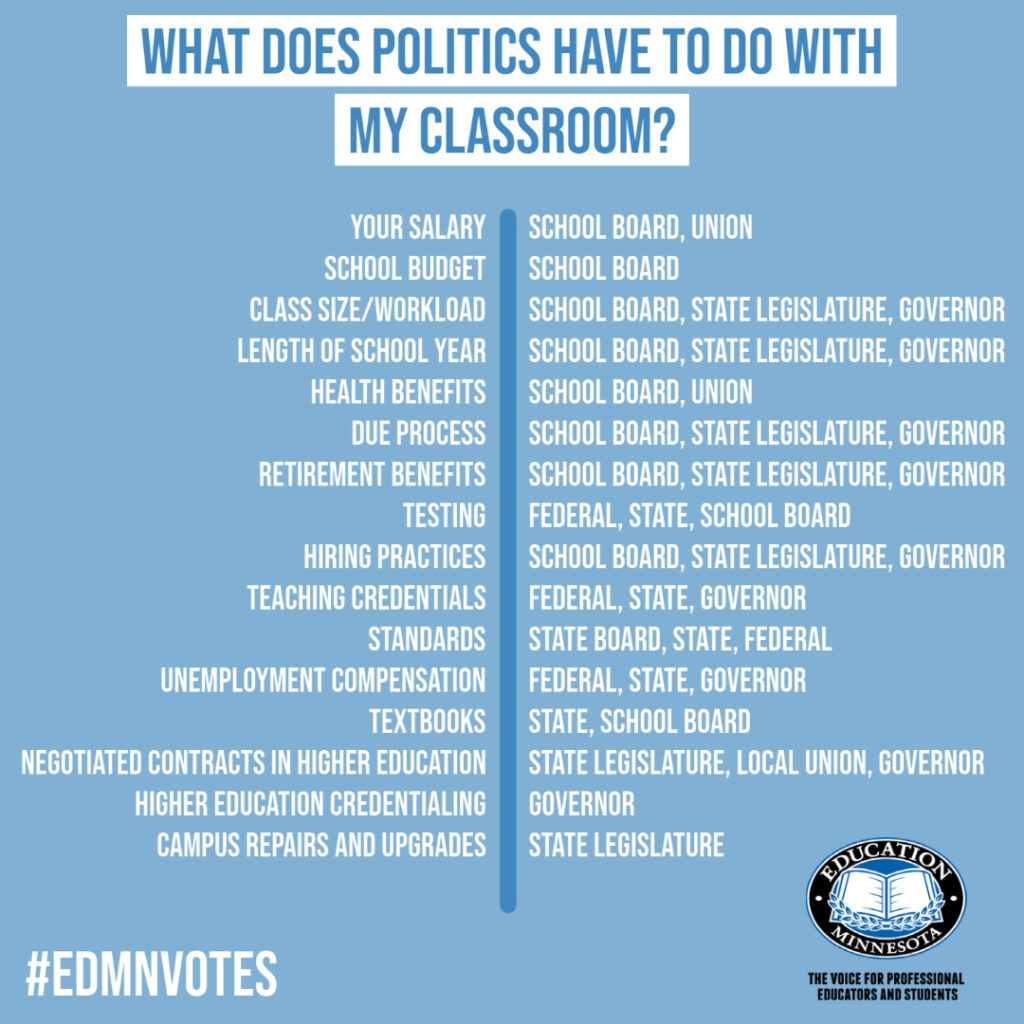 Public education shouldn't be at the mercy of politics. But the reality is, elected officials are constantly weighing policies on testing, standards and funding that affect our schools, children and educators every day.
That's why your union supports electing pro-public education candidates to local school boards, the Minnesota Legislature and in Washington, D.C.
Elections matter, and educator voices need to be heard at the polls.
Get involved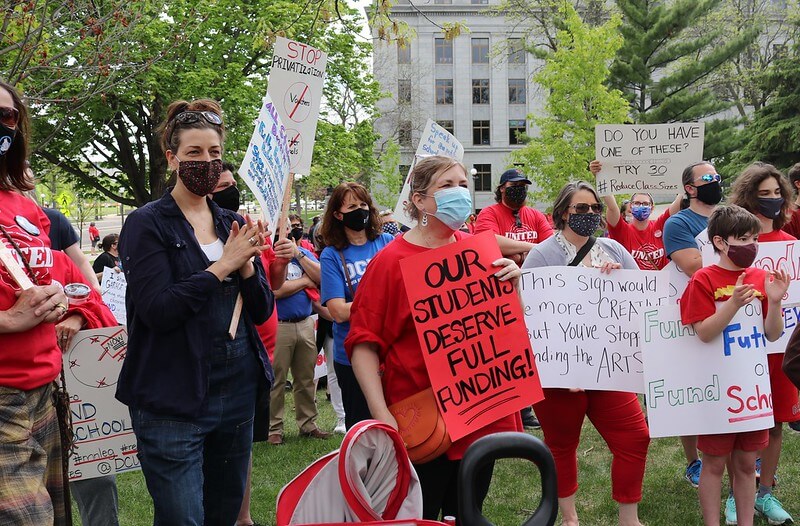 Preparations for the 2022 elections are already under way.
There is A LOT at stake. All of the following offices are up for election:
Governor
Attorney general
State auditor
Secretary of state
All state House and Senate seats
U.S. House and Senate seats
Many local races
Through our democracy, and especially our union, we have the collective power to vote for public education in 2022 so we can keep our collective bargaining rights, win full funding for our schools and much more.
But we need educators like you at the forefront of a statewide movement for generational change — both in our workplaces and our communities.
Here's how you can get involved:
Local elections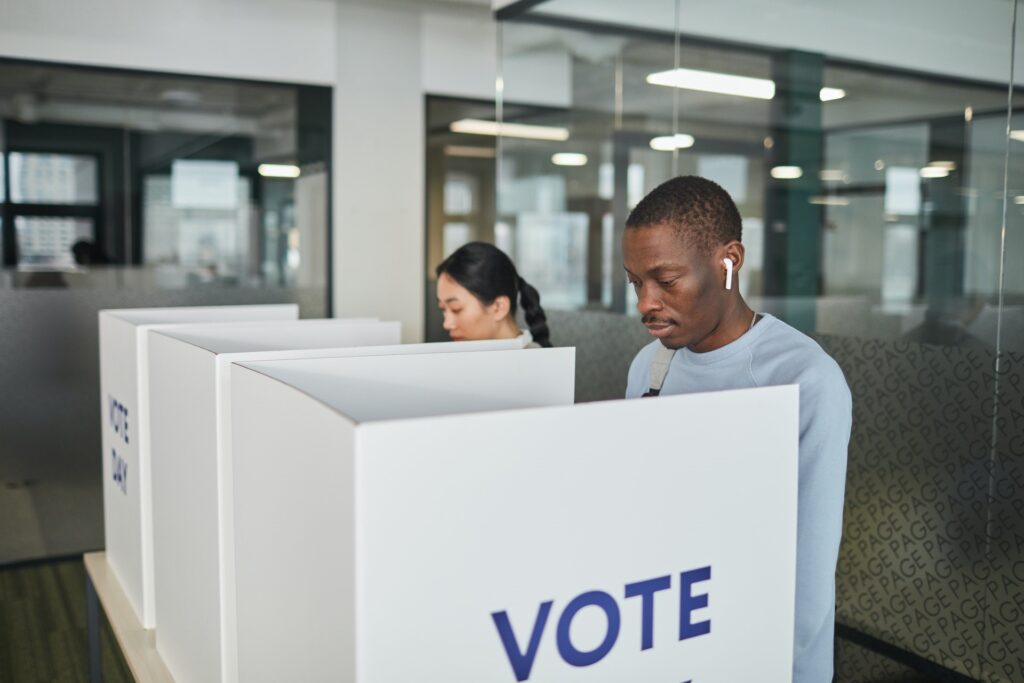 Local elections have a major impact on our communities—especially our public schools and the education profession.
Education Minnesota can help your local create a campaign plan to win your levy or school board election this fall and in the future.
In 2018, 23 of the 32 local levies which Education Minnesota helped with passed.
Political Action Committee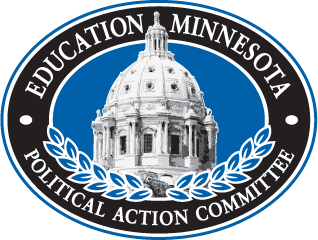 The Education Minnesota Political Action Committee (PAC) is a group of educators from across the state who guide our union's political and election programs. It is not affiliated with any political party.
The PAC was formed to create political power for educators.
Related websites
Independence-Alliance Party of Minnesota