What we do
Education Minnesota has paid lobbyists and hundreds of fellow Minnesota educators fighting for you at the Capitol, connecting with legislators and other state officials to ensure their voices are heard when decisions are made. We track legislation, keep you informed and arm you with the resources you need to influence public policy.
A lot of people think they know what's best for students without asking educators. Your union gives you a seat at the table because educators know what's best for students.
What we're fighting for
Fully funding public education. Improving the living and working conditions for education support professionals. Raising teacher licensing standards. Protecting workplace freedoms.
The COVID-19 crisis has reinforced the idea that public schools are the bedrock of our communities. It has also shone a light on the glaring inequities our students and working families face every day in Minnesota, particularly people of color and low-income families.
Here are just some of the issues we're prioritizing at the state Capitol:
Get involved
The most effective advocates for public schools are you and your colleagues. Get involved!
Lobby Days
The most effective advocates for public schools in Minnesota are the front-line educators who guide our students toward successful lives every day, which is why Education Minnesota has made it easier than ever for members to participate in lobby days.
Take action
Click the links below to take action on the issues we're fighting for at the Capitol!
Tell legislators to invest the surplus in our schools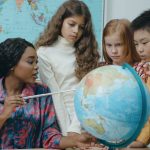 Minnesota's historic $7.7 billion budget surplus gives the Legislature an unprecedented opportunity to put a down payment on fully funding public education at a time when educators are at a breaking point. Minnesota has the resources to invest in our students and transform every public school into a welcoming place to learn and work.
Support the ESP Bill of Rights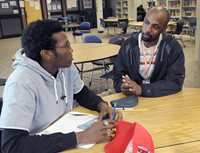 Everyone who works in public education deserves the same things. Unfortunately, most education support professionals don't get enough respect in their schools, fair compensation for their work or safe working conditions. Sign our petition to urge the Minnesota Legislature to pass legislation benefitting these professionals.