Just as educators have moved to distance learning, Education Minnesota also has moved to virtual union work and support.
Coronavirus resources webpage
Education Minnesota legal staff and education issues staff are continuing to create FAQs, guidance and resources on all things related to education, employment and union freedoms during the COVID-19 pandemic.
Members can access all resources at www.educationminnesota.org/resources/in-the-classroom/Coronavirus.
Representative Convention
Education Minnesota's annual business meeting, the Representative Convention, was held on the GoToMeeting platform on April 25.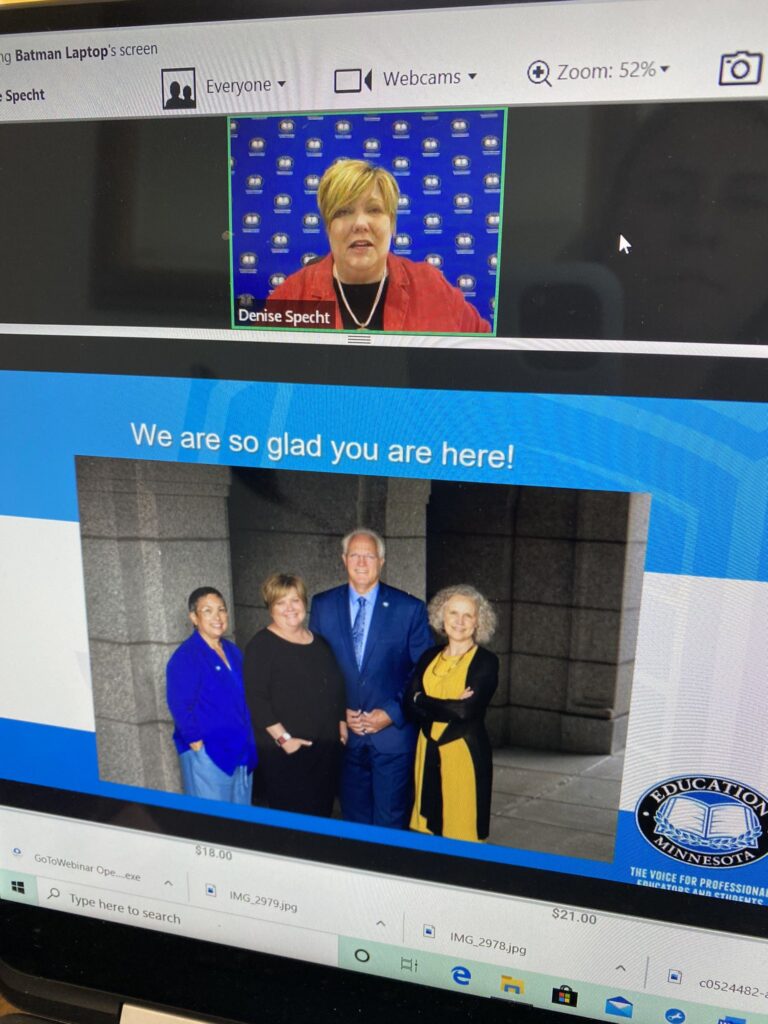 The event, normally two days, was shortened to only essential business, and took place over three hours.
President Denise Specht chaired the meeting, and also gave a short address to the 434 delegates.
"We can continue to raise our voices in union and rise above our fears to shape the future as organized labor has done for generations," she said. "We will not allow this to be a step backward in education. We will do well by our students. We are in isolation but we are not isolated. Rise up to help shape the future."
There were two business items on the RC agenda: debate on five amendments to the Education Minnesota Constitution and Bylaws and speeches for candidates running for elected office in Education Minnesota.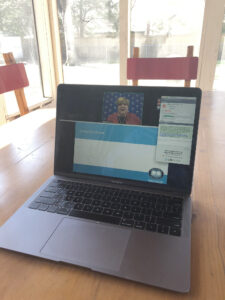 All five bylaw amendments passed. Delegates voted to:
Decrease the dues formula to better reflect the cost of running our continuous retired membership program.
Cap dues increases from year to year.
Implement a prorated dues calculation for members joining mid-year.
Bring consistency in filling vacancies of elected positions until the next opportunity to elect a replacement at a convention.
Ensure all members understand the process of local disaffiliation from Education Minnesota by adding the process that must be followed.
Ballots for the union elections were mailed to delegates in May and results will be certified at the end of the month and posted on www.educationminnesota.org.
Connecting During COVID
Education Minnesota's Education Issues Department has created spaces for educators to connect and gain some professional development.
The Connecting During COVID series aims to provide a space for educators to vocalize their concerns and needs, as well as share in their joys and successes during the COVID-19 pandemic.
During the bi-weekly Zoom event, educators have the opportunity to process thoughts, ideas and experiences that they would like to discuss with others. Educators breakout into small groups with others to discuss the important topics chosen by participants during registration.
Topics on the webinars so far include education support professional issues during COVID, distance learning best practices, educator well-being, student well-being, equity and returning to school.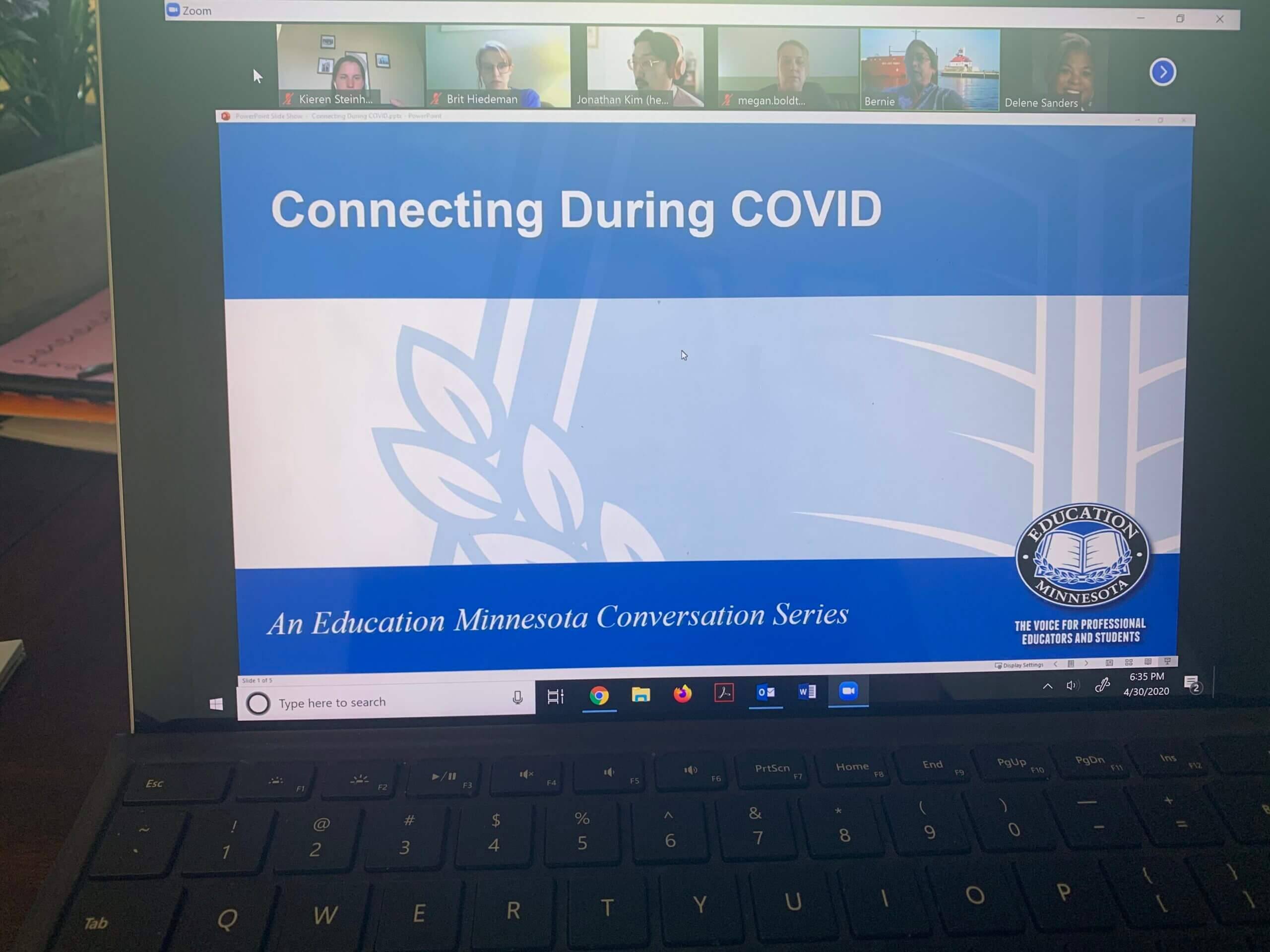 Summer Seminar
Education Minnesota has made the decision to hold our Summer Seminar virtually this August. Details about timing and session offerings are still being worked on, but educators can look for information on www.educationminnesota.org in the coming weeks. Staff are working to make sure educators can still receive access to the high-quality professional development and union leadership training that is offered at Summer Seminar.
Other professional development opportunities are being planned virtually and will be announced this summer.
Unity leadership assembly
After the successful Unity Summit earlier this year, participants who had signed up to be involved in the 2020-21 campaign attended an online leadership assembly in April. The event featured member speakers discussing their distance learning experiences and especially how education support professionals have been crucial to this work during this time. Participants broke into small groups to talk about their experiences and why they were still committed to working on uniting their colleagues, either virtually or in-person, this summer and fall around voting for pro-public education candidates and fighting for what our schools' and students' need.
Read more about how our campaign continues on page 12.
Learning and Teaching During COVID-19 Facebook page
Education Minnesota has a private Facebook page just for members to share resources and connect. Search for "Education Minnesota Learning and Teaching During COVID-19" and asked to join. Once membership has been confirmed, educators can post, comment, share and download content from colleagues and Education Minnesota staff.
Posts on the page include social-emotional learning videos, socially distant graduation ideas, Google doc templates and best practices for virtual meetings with students.