Tucker Quetone didn't think he wanted to be a teacher. His parents were both teachers and he knew the limitations a career in education could bring, especially financially.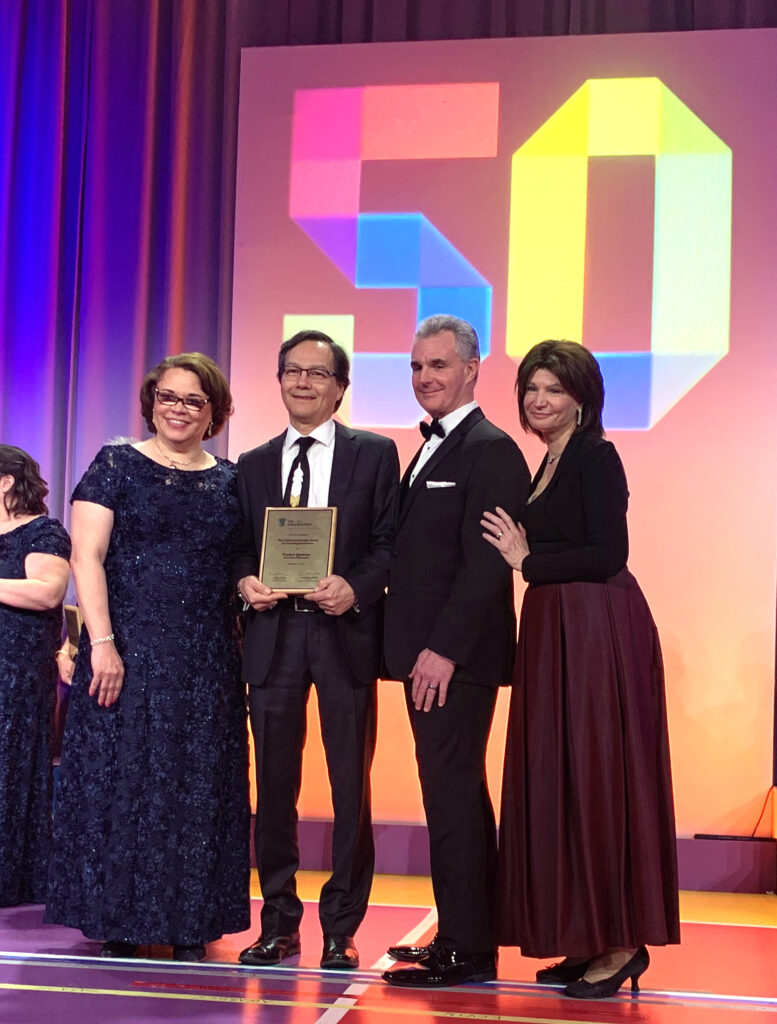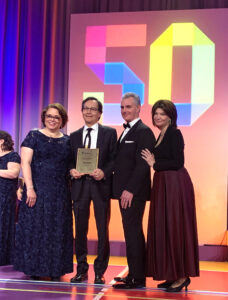 "I tried a few different majors and realized that I wanted to work with youth, and teaching was the best avenue," he said.
After teaching in a few different states, as well as Palestine, Quetone arrived in Minnesota in 1992.
Quetone didn't always think he would become a union leader, either. But after the district denied his application for a sabbatical and his union representative came with him to talk with administration.
"I saw what having a person represent me means," he said.
From there, Quetone served as a building representative, vice president and then president of the Rochester Education Association. He is also the chair of the American Indian/Alaska Native Caucus of the National Education Association.
His teaching and union leadership are both reasons why Quetone was Minnesota's 2020 nominee for the National Education Association's Excellence in Education award. Quetone was recently celebrated at a gala in Washington, D.C.
Quetone is an English teacher at Rochester's Alternative Learning Center, a school he chose after leaving his union president position.
"I chose to come to the ALC because I wanted to work in a full-service community school," he said. "There's so much support for our students. It's all integrated here."
The school has a medical clinic that is staffed by the Mayo Clinic, where students and staff can access care without having to leave class for a long period of time. The school also has a laundry facility, a recovery program and a community garden.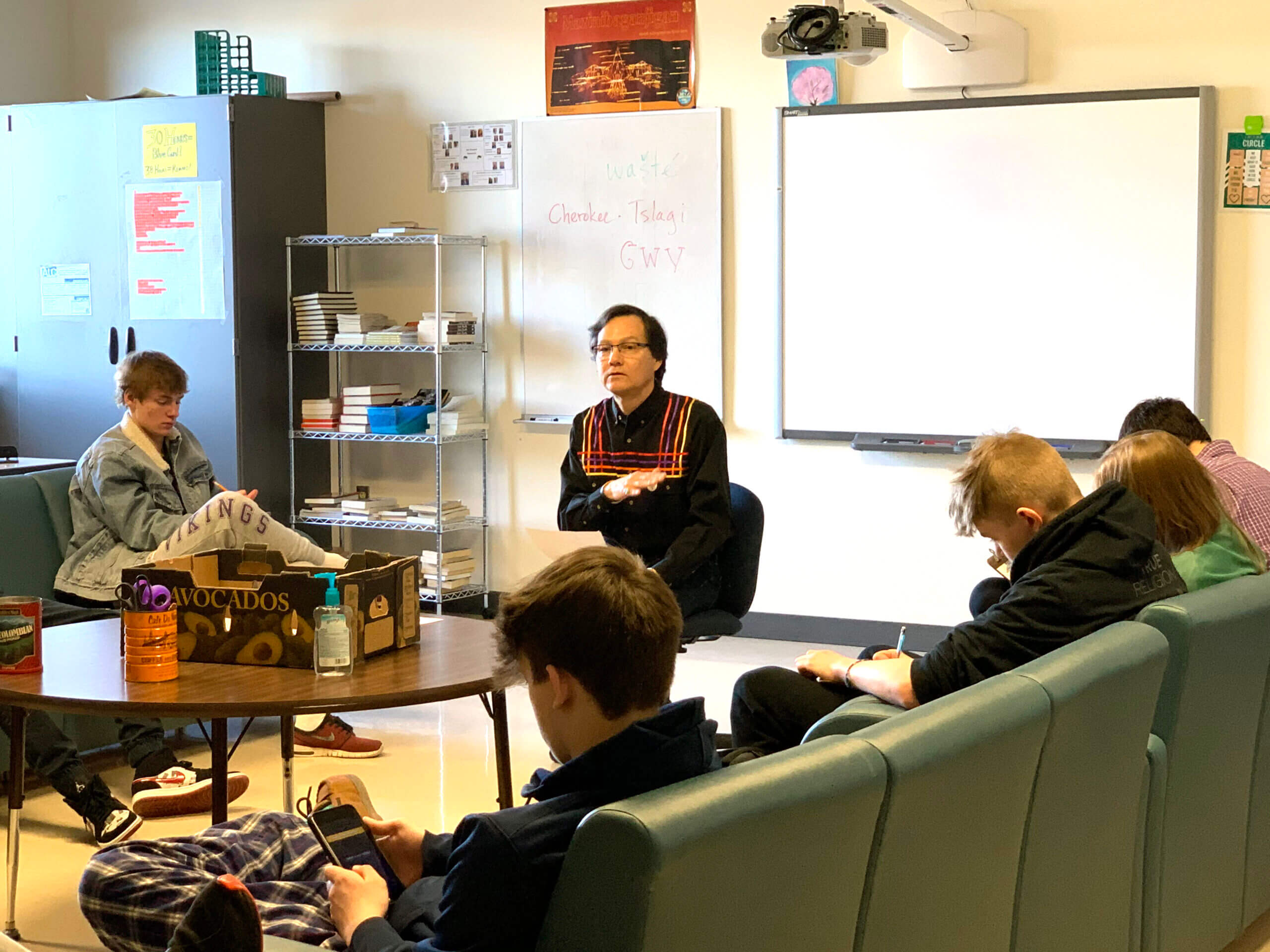 "We see a lot of kids come in who are frustrated and hopeless about being successful in school," Quetone said. "They turn around here and find some value in education that they can achieve and have a bright future."
The school has a waiting list of 100 students, Quetone said. They not only serve Rochester Public Schools students, but also have students from surrounding districts looking to attend.
Quetone has brought an ethnic voices class into the school, which focuses on the movements and struggles of minority groups.
"I have piloted the ethnic studies classes here the last three years," he said. "Now we are launching it districtwide in the fall."
Quetone has also advocated for the district to change Columbus Day to Indigenous People's Day, which then sparked a revision of the elementary Thanksgiving traditions.
"People are open to understanding and changing," Quetone said. "A lot of times they are unaware or don't know how to go about it. If you want to see something change, bring up the topic and make people aware."
Quetone said part of that is seeking out groups to help make change as well, which he has found in the NEA caucus.
"I wasn't aware of the NEA caucus of American Indian/Alaska Native until I went to the Representative Assembly," he said. "The RA is where we have our caucus meeting where we make our connections and network. I always want to spread the word that these groups are out there."
Quetone is also a part of Education Minnesota's American Indian Education Professionals group.
"I've been able to see how important it is to have our voice in the room and at the table," he said. "Through these roles, I'm able to speak for American Indian teachers and students at the state and national level and make our concerns heard."
Quetone serves as president of the Education Minnesota Foundation for Excellence in Teaching and Learning.
"We have made a lot of great changes in the last few years – simplifying the application process, expanded grant programs," he said. "Giving money to teachers is always a good thing."
Quetone said he continues to try and spread the word that the foundation is available for all Education Minnesota members.
"I've been able to do some site visits and phone calls with people who have gotten grants," he said. "Some amazing things have happened with even just a little bit of seed money. To enable teachers to try new experiences or have new equipment in their room has been very rewarding to see."
Quetone will continue to fight for his students and the profession, especially for students and educators of color.
"When I was local president, we were able to get a NEA grant to redevelop our teacher mentorship program," he said. "I passed that off to our current president and it's going much better. The district has put some money into it. Now we just got a grant to work with teachers of color and do a lot of professional development around equity."