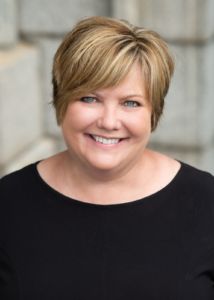 Maire Sustacek walked out of her union's office the morning of July 11 with 20,000 new reasons to look forward to the winter holidays.
The biology instructor had just filed a claim for $20,655 in back pay as part of a settlement negotiated by the Minnesota State College Faculty union, a part of Education Minnesota, and the state college system.
Sustacek and hundreds of other faculty can expect payments by the end of the year because their union fought for them for years through grievances, arbitration and a lawsuit.
When educators want to improve their lives and the lives of their students, they go to their unions. Unions exist because members like you have seen the value of belonging. Here are just a few examples.
MSCF and Education Minnesota attorneys worked since 2010 to reach a settlement in May worth up to $1.9 million in back pay for hundreds of faculty at the state's two-year colleges.
Nationally, the American Federation of Teachers is suing U.S. Education Secretary Betsy DeVos because of her gross mismanagement of a loan forgiveness program for public-service workers. One of the plaintiffs is Janel Menzel, a math teacher in Brainerd with crushing education debt.
Many members of Education Minnesota shared similar debt stories as part of our work advocating at the Legislature this year. Altogether, 493 members from 89 locals attended a lobby day.
Our work saved voluntary pre-kindergarten and persuaded lawmakers and Gov. Tim Walz to stop the growth of the special education cross subsidy. We overcame opposition in the Senate and finished with a funding formula that kept pace with inflation.
It's true we wanted more. Our union has said loud and clear that fully funding Minnesota schools—with smaller classes, more counselors, fair compensation, etc.—will cost between $3.7 billion and $4.3 billion in new state spending.
We're also on the record supporting tax increases on the wealthiest corporations and individuals to pay for it. In contrast, the professional associations of the school boards and top administrators were silent when the time came to say what schools really needed.
Educating students—no matter their race, gender or religion—should be the first priority of state government. Our union believes the educators who do the job deserve compensation equal to the importance and difficulty of our work. Further, we believe the chronic underfunding of student needs is unfair and shortsighted.
Those goals put us at odds with the wealthy few who rig the rules against working people and try to divide and distract us along lines of race, gender and immigration status. Many members have already received mailings from one of their organizations, the Center of the American Experiment, the local unit of the Kochs' national State Policy Network.
Most members trash the center's mailings, but some have been writing pro-union messages and returning them to the sender. One favorite was, "If teachers unions aren't needed, then why are the Koch brothers spending millions to destroy them?"
That's an idea worth stealing. We're mailing stickers to members, which can be used to respond to the union-busters or to show your union pride in other ways. When you do, please post on social media with the hashtag #chooseunion.
Our union and our vision for high-quality public education for every Minnesota student are under attack. Winning will require the voices, talents and, yes, dues, of educators throughout our state. We ask that you join with us, or stay with us, because we can build on what's working and fix what isn't. But only if we stick…
Together,
Denise
Twitter: @DeniseSpecht