At the 2022 Education Minnesota Representative Convention, delegates spent time honoring, sharing and connecting about the ways they have gotten through the last two years. Local unions and members have bargained and advocated through so much more than they ever could have imagined. There was also time spent to reflecting on how Education Minnesota has supported its members throughout the pandemic. Educators across Minnesota continue to "choose union" and Education Minnesota continues to stand up for its members in so many ways.
Building power and advocacy in locals
Local unions, their members and Education Minnesota staff consistently bargained and worked through all the different learning models and mitigation efforts throughout the pandemic.
Whether it's been negotiating leaves for the colleague with an underlying condition who cannot be in a school during a pandemic, planning a car parade at the height of the pandemic, or providing virtual PD so that you can keep working and keep your license in a pandemic—your union has been here to support you.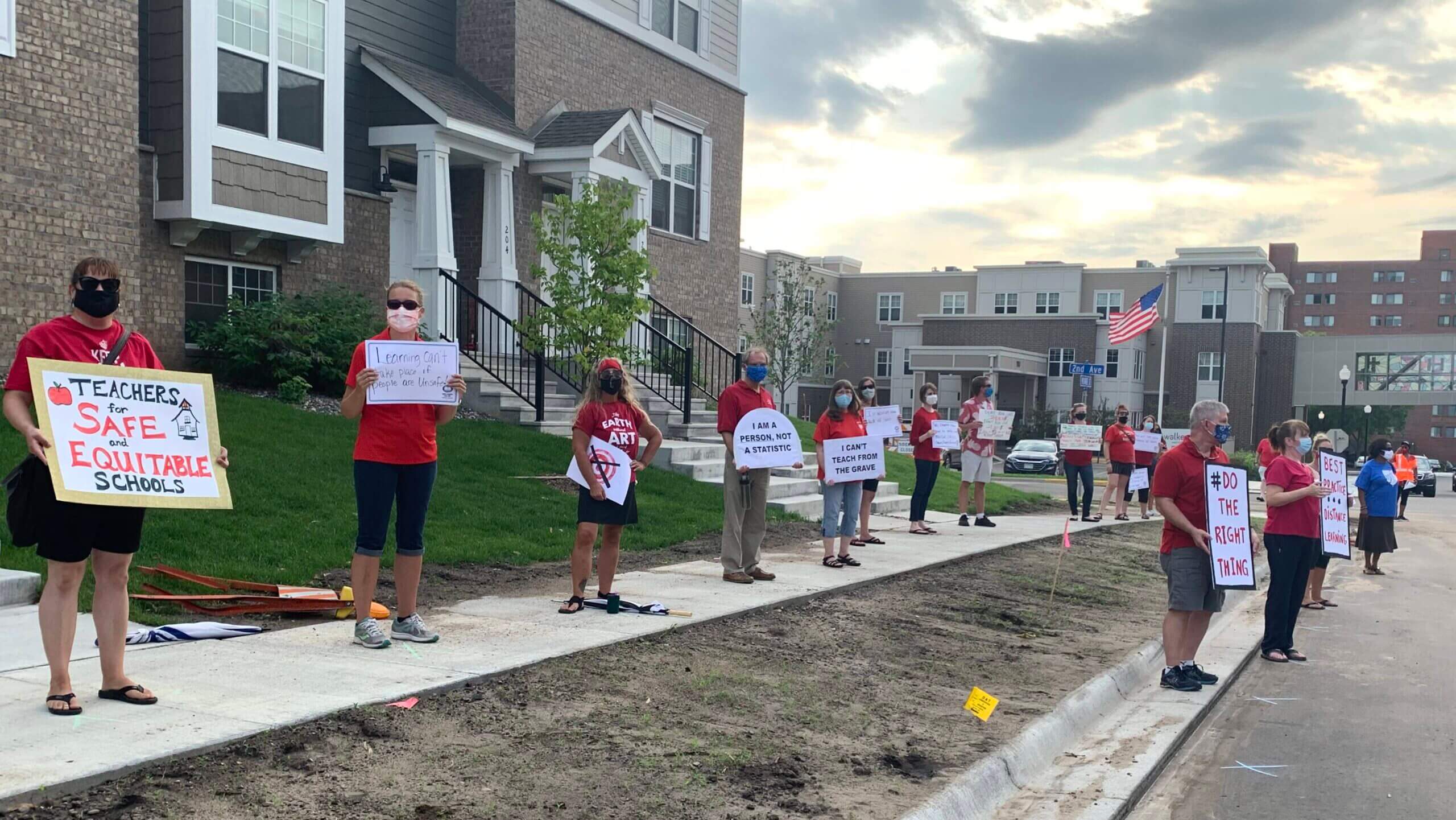 There for you on your worst days
These last two years have been the most difficult years of our profession. There have been immense challenges but your union—our union—has been the place to make sure our schools and our members have been supported, safe and in a place where we can move forward to a better future for us all.
COVID-19 wasn't the only pandemic our union and our country reckoned with the last two years.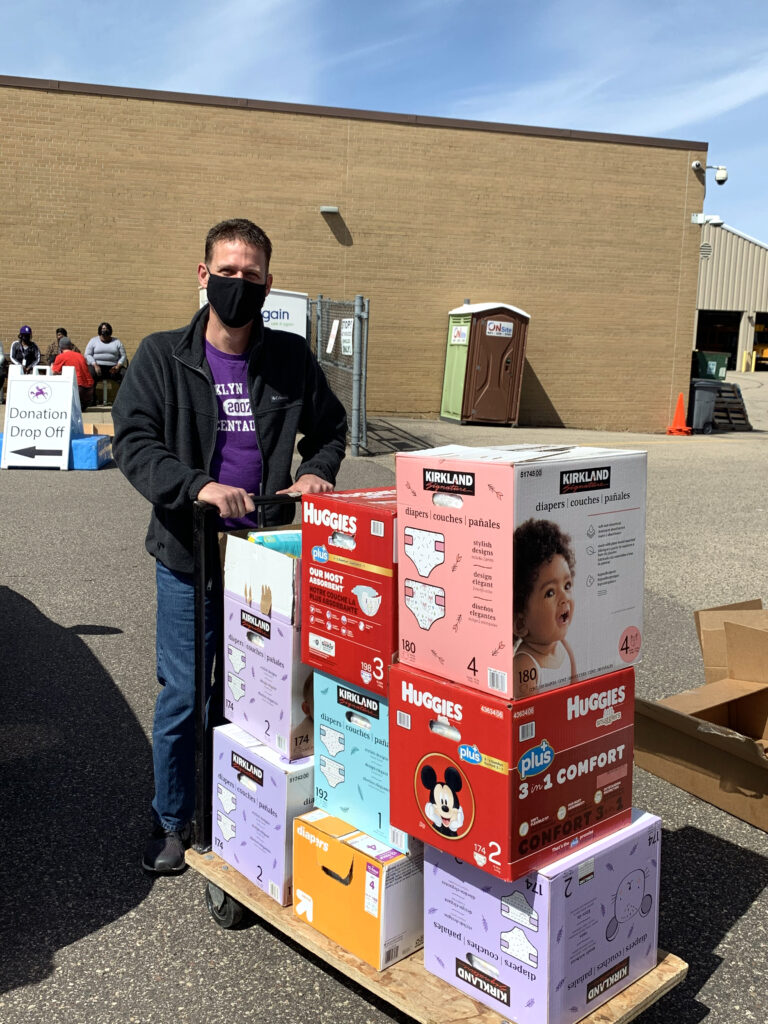 The murder of George Floyd, the police killing of Daunte Wright, and too many other tragedies pushed the racial equity work of our union to the forefront. We saw our unions in Minneapolis and Brooklyn Center provide immediate mutual aid to their communities—and many of you donated food, supplies and money to support those efforts. Multiple Education Minnesota staff were either released to coordinate relief efforts after the devastation of communities in the aftermath of George Floyd's murder.
We all need fewer worst days, but we also need to know that someone will be there for us when we have them.
Brooklyn Center educators immediately pivoted to community support after Daunte Wright was killed in 2021.
We are here to be partners as we fight for what we need – AND WIN
From the Minnesota Teacher of the Year program and ESP of the Year award to providing free professional development to sharing all your stories on social media—Education Minnesota is so proud to support its members through it all.
Our Degrees, Not Debt program has helped members receive hundreds of thousands of dollars in student loan forgiveness, especially in the last few years with the Public Service Loan Forgiveness program waiver from the Biden Administration.
Every legislative session, Education Minnesota members step up and lobby their local legislators, flood their phone lines, send emails and in 2021, gather 20,000 petition signatures to advocate for the funding our schools and students deserve. Through that advocacy, we forced the Senate to agree to historic school funding increases.
Is it enough? Not even close. But the work we did last session and this session served as the building blocks for fully funding public schools. It was the beginning and our union's work in the elections this November will continue to push for the schools all Minnesotans deserve.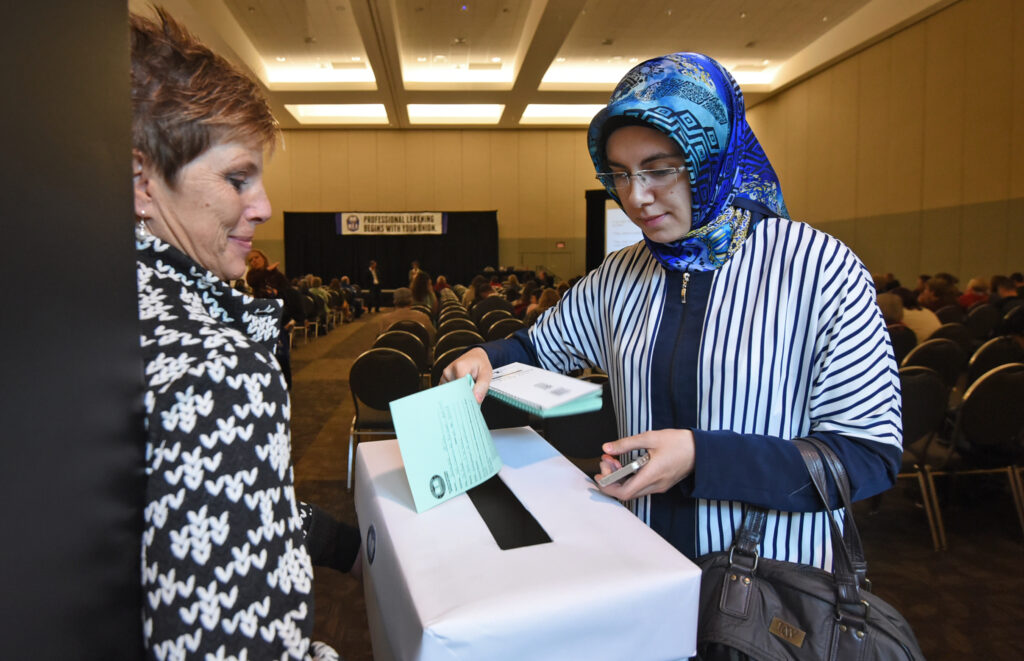 PHOTO CAPTION – Education Minnesota also provides free professional development in person, like at the MEA conference each fall, and now online.
There is power in a union's members, staff
This pandemic has been bookended by two historic educator strikes—in St. Paul in 2020 and this year in Minneapolis.
The power of our union was seen and felt in those actions. Education Minnesota's collective strength and support for our locals was on full display.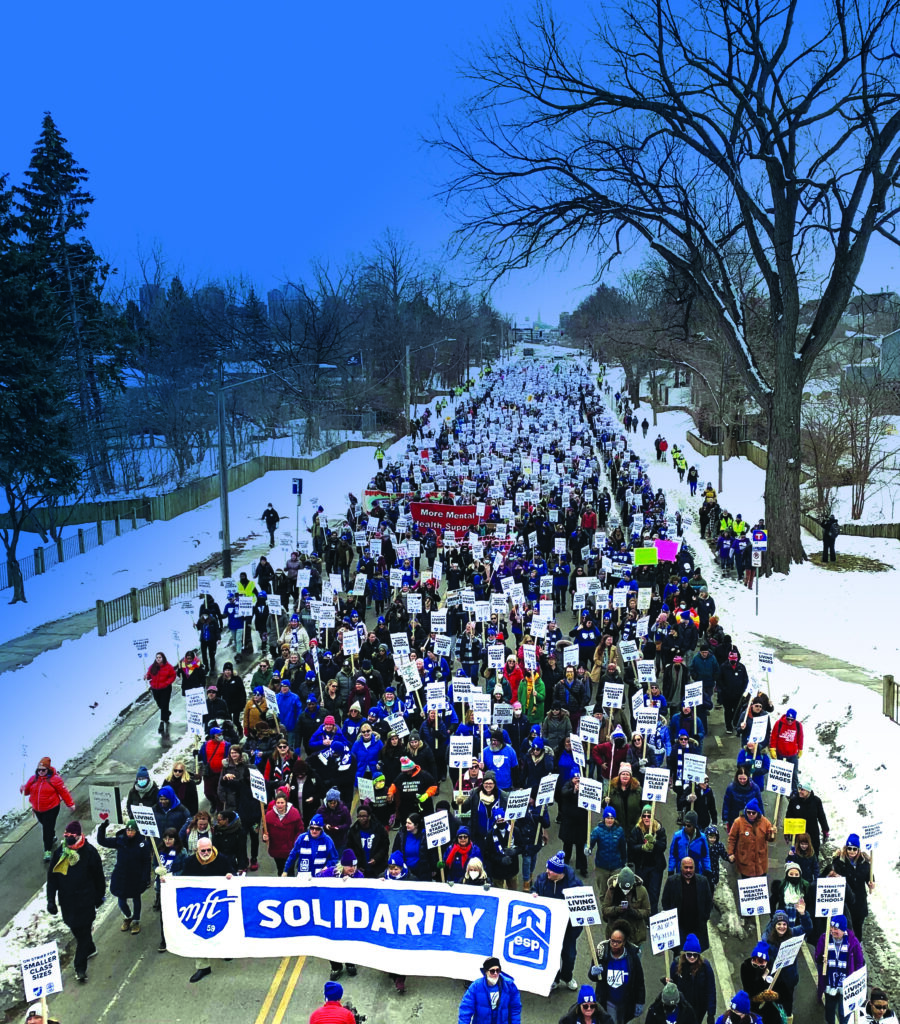 Take the photo on the left. An Education Minnesota staff member climbed up a hill and stood on a fence to be able to document the solidarity of those marching in Minneapolis. Education Minnesota's art director designed the signs and our union print shop printed all of the materials they needed. Education Minnesota staff supported the members and community members who created the banners at art build events. Education Minnesota staff and other union staff marshalled the march to make sure everyone was safe.
Not only during this march and other events during the strike did staff support this effort, but more than 50 staff helped provide the Minneapolis Federation of Teachers and Education Support Professionals with negotiations data, legal review of bargaining proposals, press releases and media outreach and showed up to walk the picket lines.
Education Minnesota was there for the MFT and we will be there for the next local in the same way.