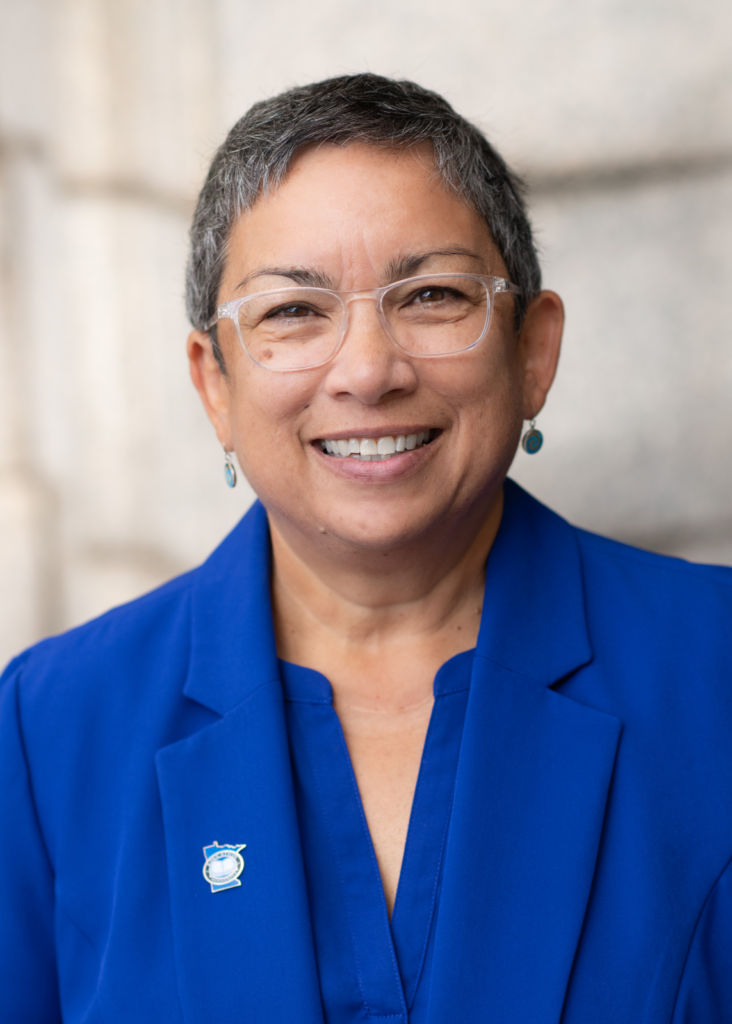 Bernie Burnham was elected vice president of Education Minnesota at the Representative Convention in 2019.
When her daughters were in elementary school, Bernie was a classroom assistant and playground monitor. She was encouraged to get her teaching degree after spending so much time in the schools. During that time, she also chaired the Asian Pacific Advisory Board for Duluth Public Schools. She went back to school as a non-traditional student and holds an elementary 1-6 license along with a master's degree in education.
Burnham worked for 14 years as an elementary school teacher and was actively involved in the labor management process in the Duluth Public Schools for nine years, four of those prior to being elected president of the Duluth Federation of Teachers. She served in that role for five years.
In addition to being a local union president, Burnham served on the Vision Duluth Board, a branch of TakeAction Minnesota, and was involved in the Northeast Area Labor Council, part of the Minnesota AFL-CIO. She also was chair of the Duluth Community School Collaborative, helping foster partnerships for the city's three full-service community schools. She also worked with Education Minnesota's Educator Policy Innovation Center on their research papers around the importance of full-service community schools, and served on the American Federation of Teachers Program and Policy Council.
Burnham, a Pacific-Islander, is the first person of color to serve on Education Minnesota's officer team. She is also proud of her Irish heritage, her Mom being an Irish immigrant.
Professional Teaching Experience
Media teacher, third grade and data coach, Laura MacArthur Elementary School
Fourth grade teacher, Grant Elementary School
Fifth, fourth and first grade teacher, Lincoln Park Elementary School
Sixth grade teacher, Lowell Music Magnet Elementary School
Education
M.S. Education, St. Mary's University, Winona, MN. 2005
Bachelor of Science-Elementary Education, University of Minnesota, Duluth, MN. 1998
Personal
Burnham has two adult daughters. Carly is in the insurance industry, currently doing new product development, and her husband Andrew is an emergency room doctor. Meghan is a secondary science teacher, currently teaching in Denmark. Burnham currently lives in St. Paul.
Email address