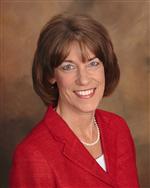 At-Large Zone 8
Represented by: Valerie Holthus
Email address: valerie.holthus@edmn.org
Local/affiliate: Anoka Hennepin Education Minnesota
Term ends: June 30, 2023
Job title: AHEM president
Grade level/subject: Secondary career and technology education
Philosophy as a board member: I believe our union must continue to serve as the strong unified body that advocates for educators. Minnesota's educators serve our state's children who need to learn objectivity,  critical thinking and be true to themselves, as they will become Minnesota's leaders and electorate. Our educators' responsibility is great, and highly influential in our society. Therefore, educators must be protected from forces that attempt to undermine the importance of a quality education for all.