The Minnesota Rural Education Association announced its fourth annual Educator of Excellence Award honorees. The award was created to recognize, reward and promote excellence in education that achieves the highest outcomes for greater Minnesota students.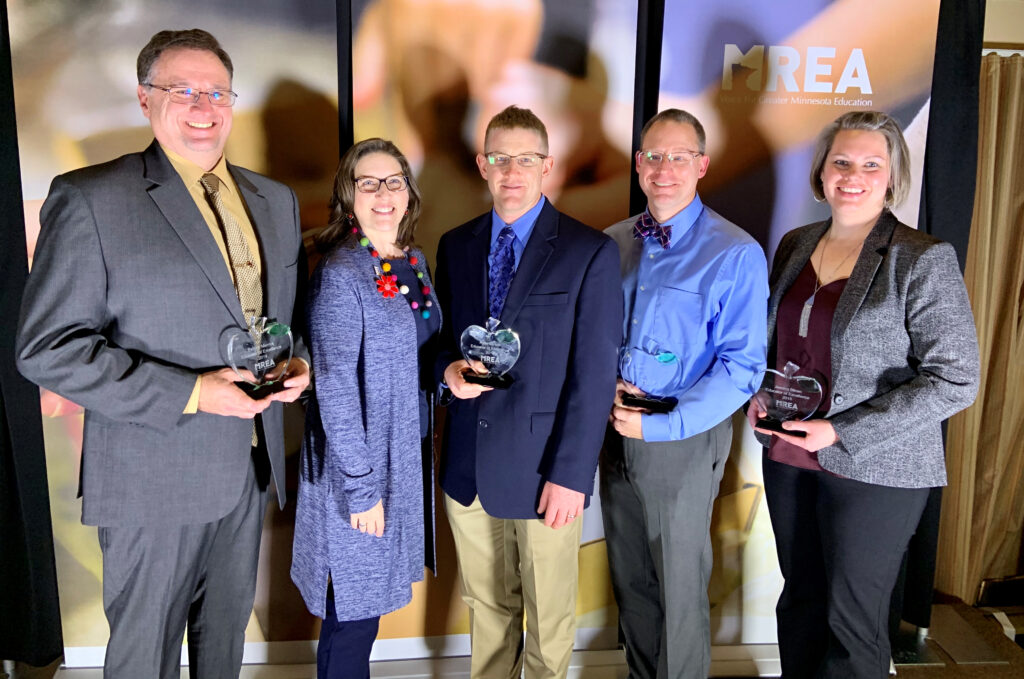 Four awards are given out each year, one to each of MREA's membership zones—north, south, north central and south central.
The four honorees were selected earlier this year and honored at a banquet in November. They include:
Jessica Strom, math teacher, Win-E-Mac Schools.
Ryan Larson, Dragon Academy instructor, Pine City Public Schools.
Tony McGee, science teacher, Plainview-Elgin-Millville Schools.
Patrick Merrick, science teacher, Westbrook-Walnut Grove Schools.
Read more about the honorees and why they were selected, as well how to nominate an educator for the 2020 award at www.mreavoice.org/awards/#educators-of-excellence.