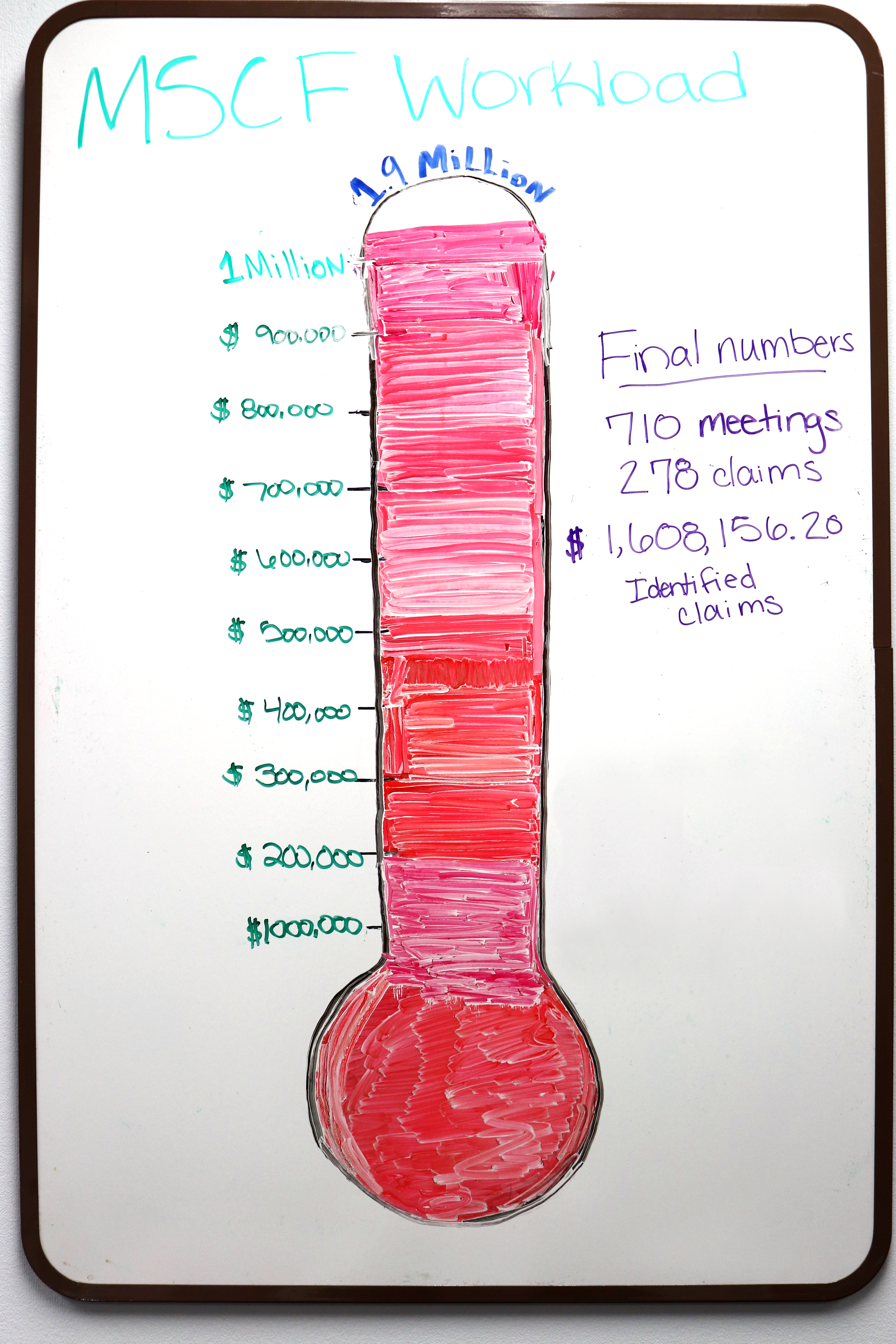 More than 250 Minnesota State College Faculty union members have filed $1.6 million worth of claims for lost wages as part of a settlement reached in May with the Minnesota State system of colleges and universities.
There were 23 claims for $15,000 or more. The average claim was about $6,200.
MSCF President Matt Williams said that while the large dollar amount will grab people's attention, the big takeaway is the more than 700 one-on-one conversations union leadership and staff had with its members.
"Most of the meetings resulted in no claims, but people were so grateful that people would be willing to sit down and work together," Williams said.
The 30-60 minute meetings were not just about the settlement, Williams said.
"We heard about what they are concerned about, what matters to them, wondering what's going to happen for the future educators," he said. "It was magical."
The wage dispute involved how the college system calculated the pay for faculty members with certain job assignments, such as teaching in flex labs, independent studies and internships, or who performed duties as department chairs.
For Jane Bassuk, an art teacher at North Hennepin Community College, finding out she had a claim was a surprise.
"I was so surprised by the fact that I wasn't paid correctly," she said.
Bassuk is grateful to her union for fighting to right this wrong.
"I appreciate being a part of the union," she said. "This shows how important unions are for the health of this country."
The settlement agreement created a process for faculty to recover back pay for the 2016-17 and 2017-18 academic years. The settlement also mandated that the system make certain changes to ensure that it correctly compensates its faculty in the future.
For Williams, the settlement is big, but the fact that the system office is now paying people properly is just as important.
"This set up that they have to change this going forward," he said. "This will always be benefiting people."
Under terms of the agreement, faculty members were required to file their claims by Oct. 31. A referee selected by both parties will review any disputed claims over the next two months.
The union began filing grievances for the pay calculations in 2010, asserting that Minnesota State was not following the contract the two sides had negotiated together. In 2016, the union took the grievances to binding arbitration. The arbitrator ruled for the union.
In 2017, the union filed an unfair labor practices lawsuit in Ramsey County District Court alleging Minnesota State violated the law by refusing to comply with the arbitrator's decision. The settlement signed May 22 resolved that lawsuit.
The one-on-one conversations also resulted in other issues for the union to look into on the campuses they visited.
"We got an unprecedented look at what was out there. We want to make sure our one contract is followed uniformly across the state," Williams said. "That has been the bedrock of this organization. The value of the work is equal. It speaks to our history. It's the aspirational value that we're in pursuit of."