November marked a big change for Education Minnesota staff leadership. After seven years as executive director and a long career in education and union advocacy, Sara Gjerdrum has retired. Carrie Lucking, a former educator who was most recently Education Minnesota's Director of Policy and Public Affairs, has moved into the role.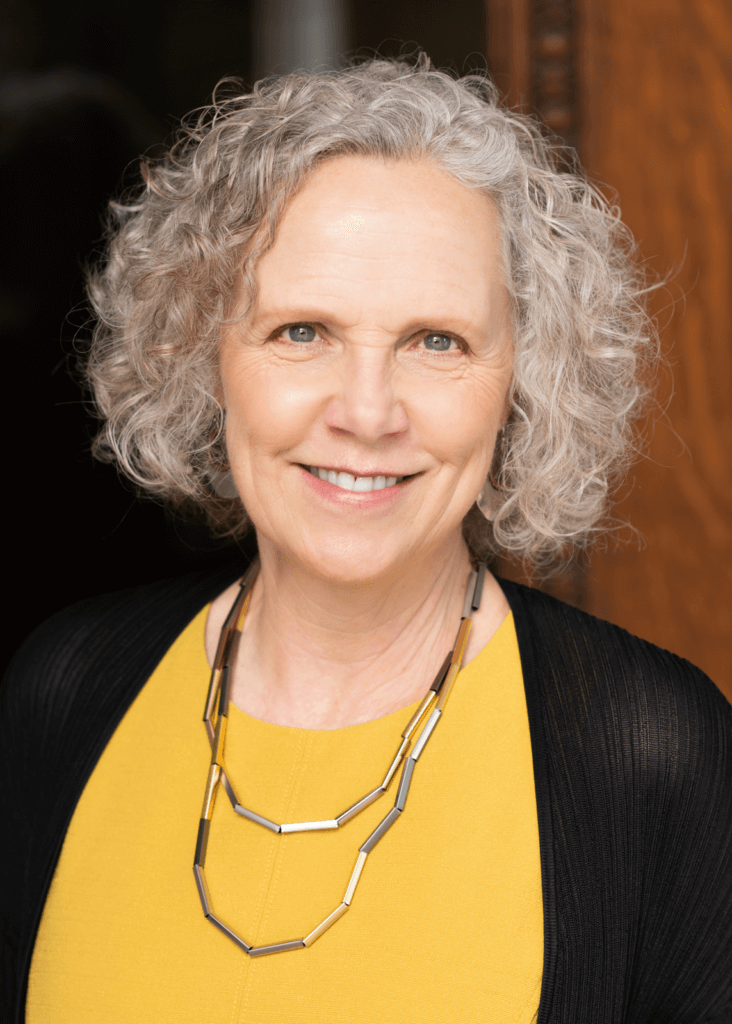 During her tenure as executive director, Gjerdrum oversaw the efforts around membership engagement in a post-Janus world and much more.
"Preparing for the Janus decision was a fantastic display of collaboration and commitment between leaders and staff," she said. "'When we asked (our members) to join with their colleagues and show the value of belonging in union with others, they answered the call. I was so proud of our efforts and the vote of confidence our members gave us."
Gjerdrum spent seven years with the National Education Association as a national field staff, working in the Midwest. Before that, Gjerdrum was at the Minnesota Federation of Teachers and then Education Minnesota for 11 years as a field manager, four years as a field staff and four years as a local leader.
Gjerdrum was on staff during the 1998 merger of two educator unions which formed Education Minnesota.
"In the summer of 1998, I stood with many other staff and listened to Sandy Peterson and Judy Schaubach share the highlights of the long-awaited, final chapter of our merger story," she said. "These two smart and savvy women had listened to and led members to envision one union that combined the strengths of both and took away the power of outside forces to drive a wedge between us any longer."
Gjerdrum, a third-generation teacher, gained organizing and advocacy experience during her years of teaching at Hill-Murray High School, where she and her colleagues fought to organize the first union in a Catholic school in Minnesota. Their efforts took more than four years and landed before the Minnesota Supreme Court, where an historic decision gave all teachers in private schools in Minnesota the right to organize and collectively bargain.
Lucking comes to this role after her own long career in education, union advocacy and campaign work.
From 2014 to 2020, Lucking led the Education Minnesota policy department, which focuses on the union's professional development, racial equity, EPIC research papers and negotiations work.
Since 2020, Lucking has been the director of policy and public affairs for the union. Her responsibilities include advancing Education Minnesota's policy, electoral and legislative goals.
Lucking took a leave of absence to manage the Walz/Flanagan gubernatorial campaign in 2018. Before coming to Education Minnesota, Lucking was the executive director of the Alliance for a Better Minnesota, where she was the chief strategist for campaigns and communications research for progressive organizations throughout the state.
Lucking spent the first 10 years of her career as a social studies teacher, where she was active in the Hopkins Education Association and sat on the governing board of Education Minnesota.
"I really believe we are on the brink of something big in unionism and education," said Lucking, when asked why she was excited to take on her new leadership position. "We're at the point of breaking, but that comes with a whole bunch of working people saying we don't do this anymore. This is the tip of the iceberg if we work powerfully together."