Education support professionals and teachers who worked in person for at least 120 hours between March 15, 2020 and June 30, 2021 will be eligible for a frontline worker bonus payment after legislation was signed into law this April. Applications are set to open around June 8.
Gov. Tim Walz and legislative leaders agreed in June 2021 to use federal relief funds to reward workers who were on the frontlines of the pandemic with one-time bonus payments. After months of negotiations and stalling from Republicans who wanted to limit payments to workers in health care and long-term care settings, the Legislature finally reached an agreement that gave more money to a wide range of frontline workers.
Who is eligible?
Education Minnesota, along with other unions and organizations, fought alongside the DFL to ensure a diverse range of frontline workers who risked their health during the height of the pandemic were recognized.
Those eligible include ESPs, teachers, bus drivers, grocery store workers, factory workers, health care workers and many more. Employees in those categories are eligible for payment if:
They worked in person for at least 120 hours between March 15, 2020, and June 30, 2021.
They did not receive unemployment for more than 20 weeks during that period.
For educators, their wages were no more than $185,000 for a married taxpayer filing a joint return or $85,000 for all other filers.
How much money will workers receive?
There is $500 million available for compensation. Employee payments are dependent on the number of eligible workers who apply. Payments cannot exceed $1,500, but they will be lower if there are a significant number of applicants. We estimate checks will be about $750 per worker.
Why is there an income limit to receive the one-time payments?
Since Minnesota initially planned to use a portion of its American Rescue Plan funds to pay for the frontline worker bonuses, eligibility guidelines were aligned to federal treasury rules.
Under the U.S. Department of Treasury's Final Rules on State and Local Coronavirus Fiscal Recovery Funds, premium pay must be targeted to low-wage workers who were disproportionately impacted by the pandemic. 
The treasury department set worker earning eligibility at or below 150 percent of the state's average annual wage for all occupations defined by the Bureau of Labor Statistics. This set Minnesota's maximum income limit at $85,000 for individuals and $185,000 for married couples.
We know these payments don't go far enough and won't reach all Minnesota workers who put themselves at risk during the declared peacetime emergency. However, this funding will make a meaningful impact on our lowest-wage workers who were on the frontlines of the pandemic.
How can I apply?
Individuals will have to apply to the Department of Labor and Industry for these payments. DOLI will be creating an application process for employees. Once that process opens, employees will have 45 days to apply. We expect the application process to open around June 8. Education Minnesota will be communicating with members when the application opens.
ESPs from all over Minnesota testified multiple times in support of this bill, as they were the workers most often in person throughout the beginning of the pandemic.
"The No. 1 priority was the safety of our students and employees, however our nutrition department, and paraprofessionals remained in the schools.  They are true frontline workers, showing up to work every day because children still need to be fed, providing daycare to Tier 1 workers, and delivering homework to the students at home."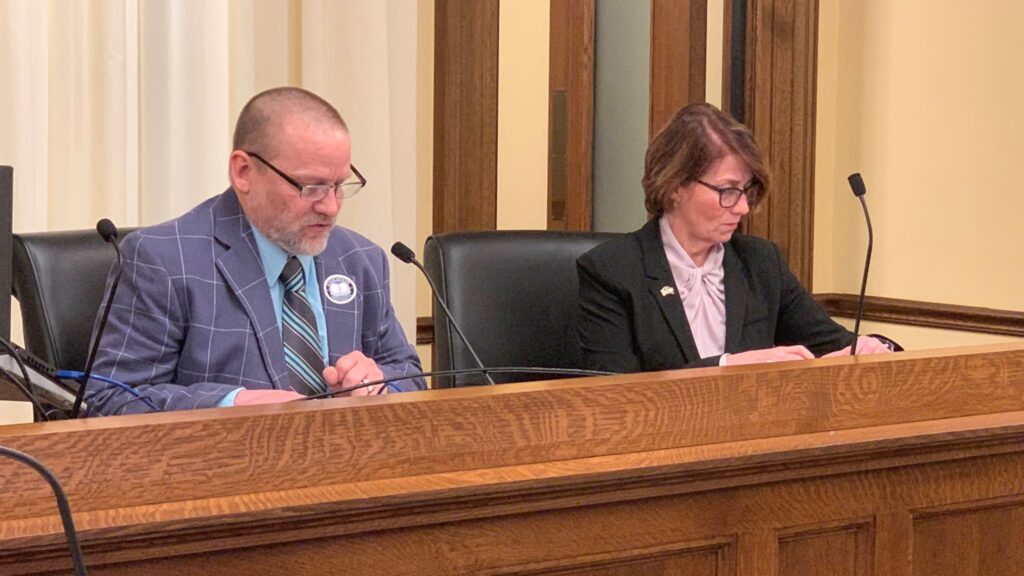 "So many other ESPs were doing the same things as me. Working in person, doing new work and learning new things so we could support our students and families. All without training and any additional pay. Even before the virus, ESPs like me weren't getting the pay or respect we deserve for the work we do."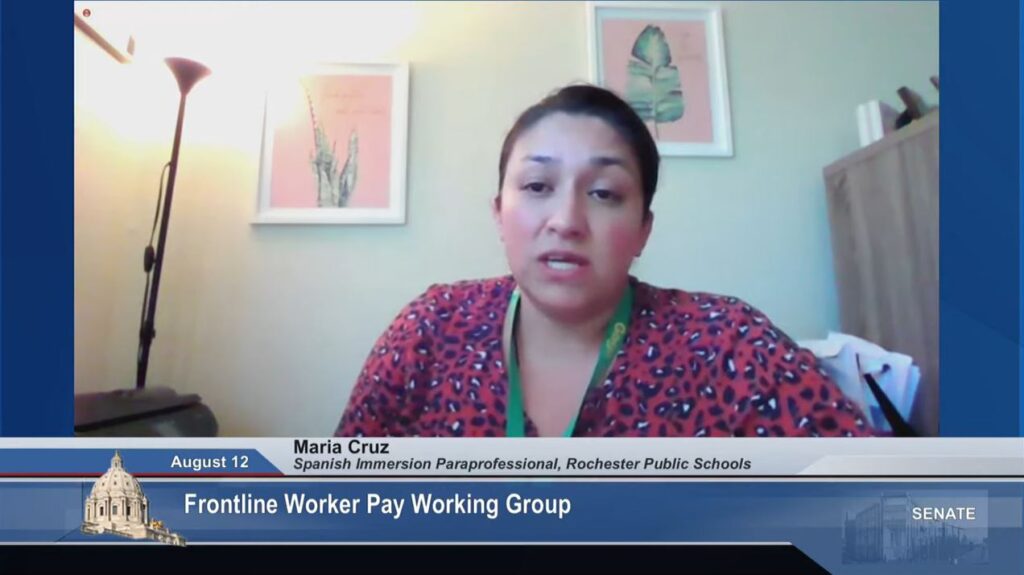 "It was fantastic to have kids in the building and I loved being able to see them. But I knew it came at a cost. My son has severe asthma and I had to take that into consideration every day. But I knew my students needed me. There was so much happening in their lives. They were dealing with things changing every day. I wanted to be at least one constant for them."