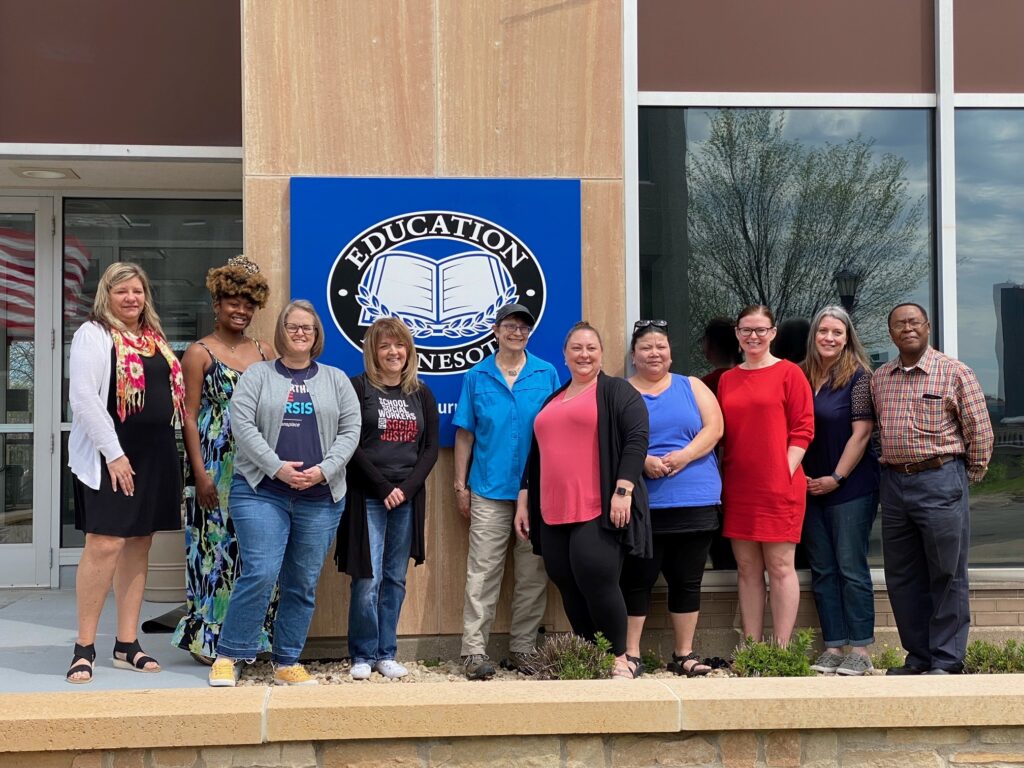 Educators advocated for what they need in a meeting with a legislator, who then went a wrote a bill. While it didn't pass, they are not giving up.
The time special education teachers need to process paperwork got overdue attention at the Legislature, thanks to the advocacy of the members of Education Minnesota's Special Education Task force.
While legislation addressing paid time for due process did not pass this session, the task force is hopeful to continue the conversation in future years.
Education Minnesota convened the task force this year after members identified the need to connect and work on solutions to issues related to special education with their union, especially issues related to the COVID-19 pandemic.
"Special education always goes by the wayside," said Linda Howe-Wensel, a behavior resources teacher in Mankato. "We're not ever working toward solutions when we know there are problems. We wanted to talk as colleagues and with our union about paperwork and caseload numbers."
Rep. Heather Edelson (DFL-Edina) met with the task force earlier this year after authoring the special education pandemic recovery bill last session.
"She wanted to talk about that and wanted to hear our stories of how districts maybe weren't following her intent," said Howe-Wensel. "We shared some of that with her. Then she said, 'What else could we do at the legislative level to help SpEd teachers?'"
The task force answered with one word—time.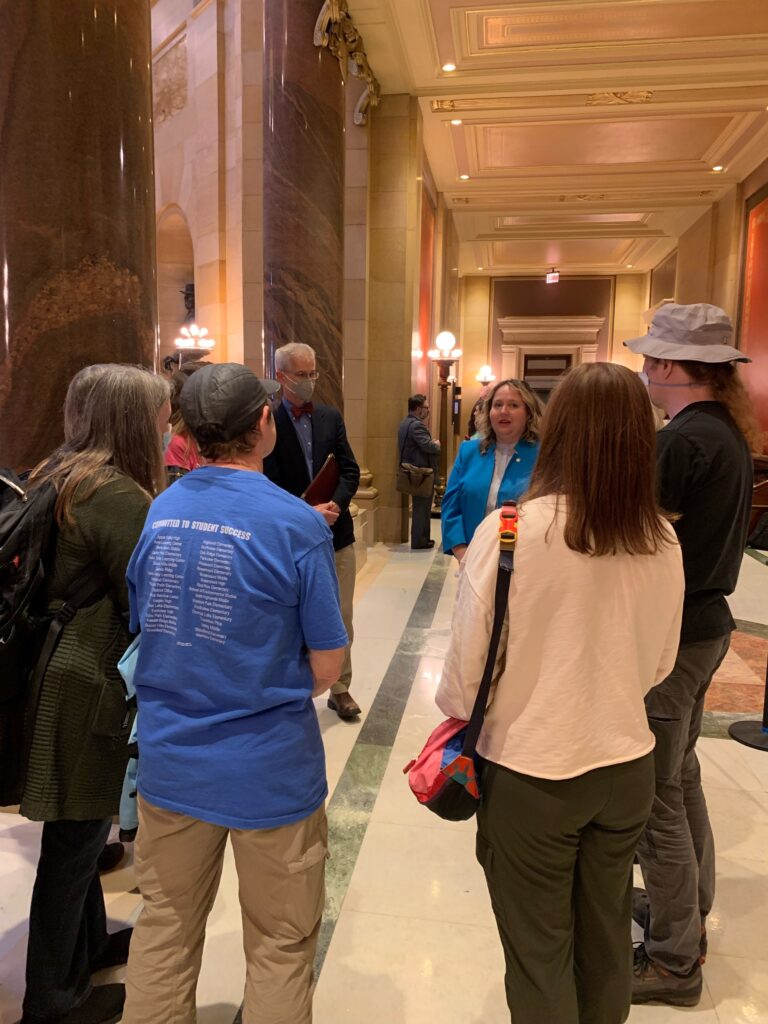 "Teachers need more time to do the paperwork," said Mona Springis-Doss, a high school special education resource teacher in Rosemount-Apple Valley-Eagan. "There ultimately needs to be less paperwork to do, but that's a huge compromise and conversation. It's unfortunate that we need 300 pieces of paperwork to protect our kids."
"We told her about how we tried to do the caseload limits, but there's always going to be more and more paperwork and that it was time to do this," said Howe-Wensel. "She loved the idea. You're talking about federal and state mandates to do this paperwork, so let's give us the time."
Edelson immediately went back and authored a bill in the House stating that school districts and their local unions need to bargain provisions for due-process forms and procedures time for educators assigned to teach or provide services to students with individualized family service plans or individualized education programs. The bill said that if the parties can't agree on the time, the state would require that special educators receive an average of 60 minutes per day as paid time for paperwork.
"Giving SpEd teachers the hour a day to do the paperwork, it's not enough, but it's a recognition that we need more time in our day to do the paperwork in addition to the duties we have just like any other teacher," said Springis-Doss.
Edelson's bill moved through the House and after Sen. Zach Duckworth (R-Lakeville) heard about it during an Education Minnesota Lobby Day, he authored a companion bill in the Senate.
"It was very exciting to see this become a bill," said Springis-Doss. "Members of the task force testified. When you're advocating for your students, it's easy to speak to what we need."
The proposal made it into the House's final education bill, but unfortunately, it wasn't passed into law this session. Task force members know this doesn't mean their advocacy is done.
"This is a far as a special ed bill has gotten in the Legislature before, that I can remember," said Howe-Wensel. "This is something that has been needed for so long and it's so exciting that people are listening."
"There was a lot of awareness raised, at a minimum," said Springis-Doss. "This group isn't backing down. We're going to continue to push for this."
Howe-Wensel, Springis-Doss and the rest of the task force know that working toward getting special educators support and time is crucial to the profession and student success.
"If I had the time to do my paperwork during the day, it will give me family and sleep time back. I will be a better teacher," said Springis-Doss. "My learning activities will be more individualized and focused because I can plan. I'll have more time to communicate with parents and families. The changes that need to be made can't be done on the local level. It has to be at the state level."
"We can't find teachers that are licensed. You're taking your kids that need the most highly-qualified people to be teaching them, and this is the area where we have the most unlicensed staff," said Howe-Wensel. "We can't get teachers if we aren't going to go to college for it and when I ask people why not special education, they said they know the paperwork is too much. If we can make this state law, it would be groundbreaking to keep and retain teachers."