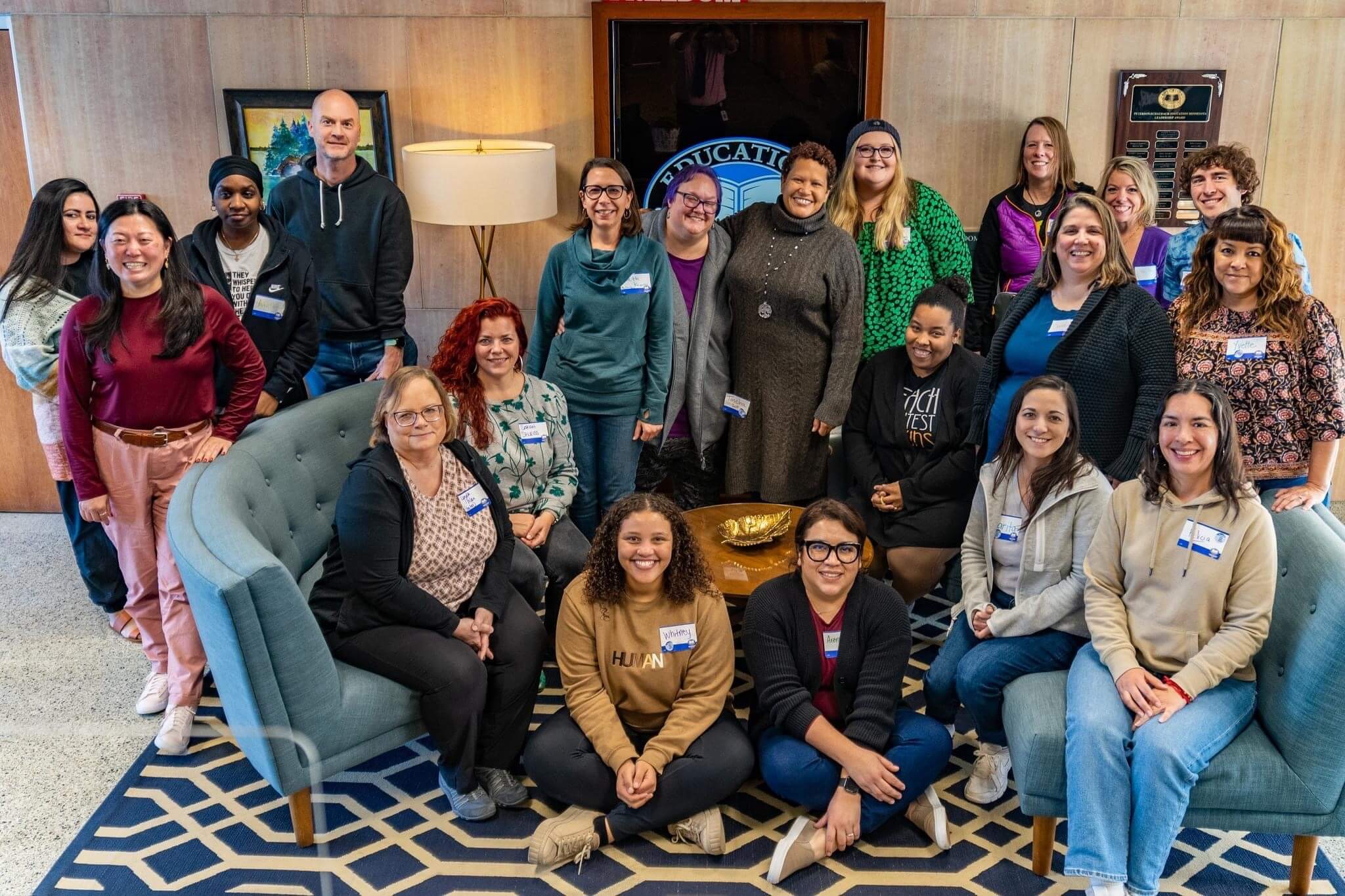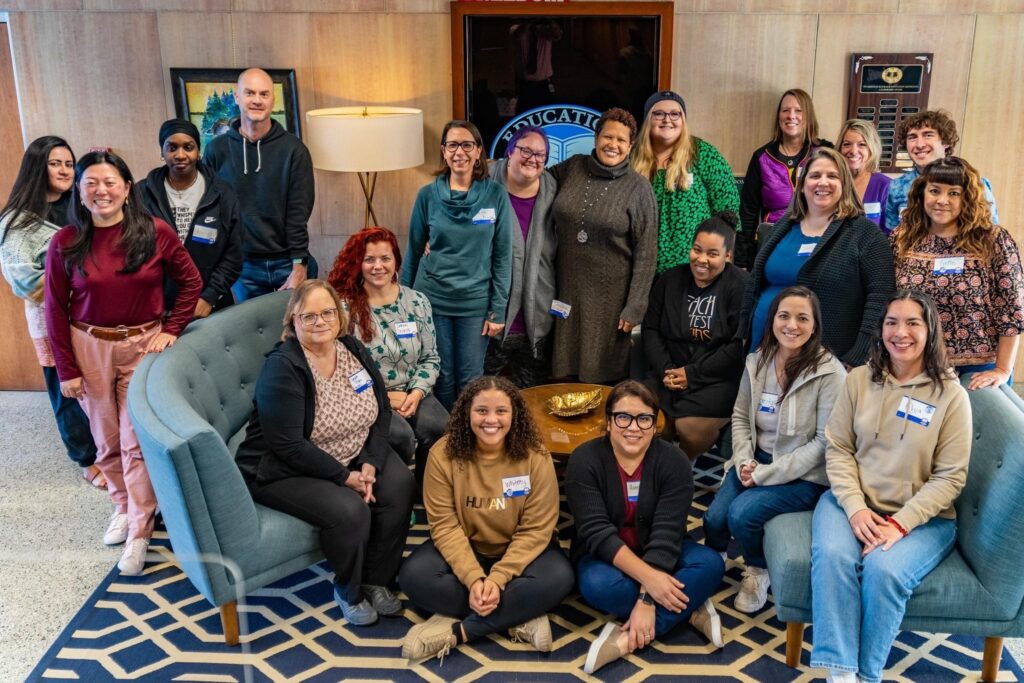 MEA FIRE: REA cohort program
The Minnesota Educator Academy's member-driven program for Facing Inequities and Racism in Education aims to disrupt systemic racism and racial inequities in Minnesota's education system.

The FIRE program leads our state's educators in a movement to live equitably and practice recognizing and responding to inequities and injustices. The FIRE program includes the Racial Equity Advocate cohort program and a series of professional development modules for educators to grow an anti-racism mindset and opportunities to engage with Education Minnesota's members to interrupt and dismantle institutional racism.
Are you someone who…
Is seeking a community of like-minded anti-racist educators?
Has the ability to hold space for an interracial group?
Is looking to center equity as a means to build power?
Understands that education – and unionism – is built on systems of white supremacy?
Understands the importance of centering race and their respective intersectionalities?
Is ready to experience vulnerability within complex, deep, and meaningful discussions?
Understands the need for empathy, grace, heart work, and compassion?
Is a current Education Minnesota member (or are willing to become a member)?
If you said yes to the questions above, we encourage you to apply to become a Racial Equity Advocate!
Applications for the 2023-24 school year are now closed.
The REA cohort is an ongoing program that works to create a network of educators dedicated to helping members grow in their own racial equity journeys and to expand their anti-racism mindset. By joining the cohort, REAs will be empowered to work as members of the union to activate change at the building level and beyond.
Program intentions may include:
Functioning effectively as part of an interracial cohort of people who are:

courageous with each other.
committed to reflecting on and improving their own practice.
embracing a variety of communication styles and processes that disrupt the institutional privilege of whiteness and advance equity.

Developing and delivering professional development for Education Minnesota members that is designed to grow racially equitable classrooms by facilitating growth of individual racial consciousness and intercultural competency.
Advocating for the rights and protection of all educators (teachers, ESPs, paras, EAs, etc.) working to develop anti-racist mindsets and practices in their classrooms with an emphasis on supporting and advocating for educators of color.
Examining unionism through a racial equity mindset by challenging systems of oppression.
Continuing to participate in a network of racial equity advocates committed to dismantling racism.
Strengthening collaboration with outside organizations.
Calendar
Throughout the 2023-24 school year, REAs will invest time for individual and group growth to grow our own sense of community – a brave and safe space for members to speak their truths, support and learn from one another, and self-reflect. Additionally, REAs will have the opportunity to participate in optional trainings, topics that would be named after our initial gathering. Our meetings will be in-person at the St. Paul headquarter office unless otherwise noted.
REAs will have the opportunity to stay engaged with equity work after our celebration in May. Connecting with the REA family regarding professional development, organizing, negotiations – the sky is the limit with how much you can be involved with as an REA.
CEU hours will be available for members who are able to attend our cohort meetings.

All travel and expenses will be covered by Education Minnesota (including substitute costs, if applicable).
Times could vary slightly; meals will be provided at any in-person meeting.
Event
Time/date
Location
Cohort kick-off
9 a.m.-3 p.m. Saturday, Nov. 4
41 Sherburne Ave., St. Paul (headquarters)
January meeting
6-9 p.m. Friday, Jan. 12
9 a.m.-12 p.m.. Saturday, Jan. 13
41 Sherburne Ave., St. Paul (headquarters)
March meeting
6-9 p.m. Friday, March 8
9 a.m.-12 p.m. Saturday, March 9
41 Sherburne Ave., St. Paul (headquarters)
May celebration
9 a.m.-1 p.m. Saturday, May 4
TBA
REA reunion spaces
December, February, April – dates TBA
41 Sherburne Ave., St. Paul (headquarters)
Office hours
Summer 2024
Virtual or in-person
Online journaling
Once per month
MEA Online
Various trainings*
TBA
TBA
* The opportunity to attend conferences at the state or national level will likely be an option; depending on the level of interest, this might be limited to one opportunity per member.
If you have additional questions, please email FIRE coordinator Jonathan Kim at jonathan.kim@edmn.org.