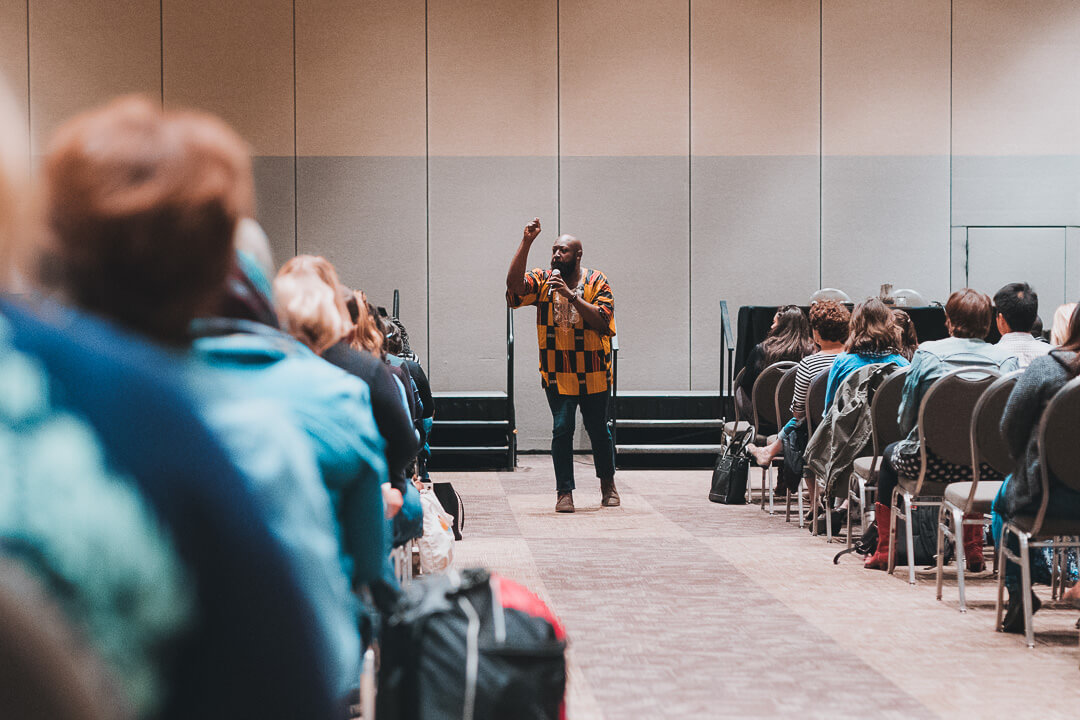 MEA request for proposals
Every October, educators and students look forward to the education event of the year — Education Minnesota's MEA conference in downtown St. Paul. We invite you to share your expertise and ideas as a presenter.
The 2023 conference will be held at the Saint Paul RiverCentre.
To help all students succeed, our primary goals for this conference are:
To inspire our members to motivate their students and colleagues through sessions that support dynamic, multidimensional teaching and learning.
To help our members learn ways to improve their practice through collaboration with colleagues, peer coaching and reflection.
To deliver high-quality sessions on relevant and intriguing education topics, with an extra emphasis on sessions that will enable teachers to fulfill state requirements for license renewal (reading, student mental health, positive behavior interventions, cultural competency, English learners and suicide prevention).
Education Minnesota is united for a racially just public school system where every student can succeed. Education Minnesota has three organizational priorities – racial equity and social justice, full funding for strong public schools, and strong locals. The first priority is to co-create equitable schools and anti-racist unions that welcome all students and educators, no matter their color, orientation, economic status, religion, abilities or ZIP code. The second priority is to establish a full and permanent funding system for public schools to guarantee that students and educators have the resources they need to deliver the education our students deserve – from early childhood to post-secondary. The third priority is to empower locals and members working collectively to be strong, trusted advocates for public education at the local and state levels.
We invite you to share your knowledge and expertise in relation to the three organizational priorities of Education Minnesota listed above, as well as the following areas with our members in education:
Building equity into our system — including culturally responsive teaching, expanding community services for families and focusing on the needs of all learners.
Developing collaborative relationships with parents, families and communities.
Improving classroom climate.
Broadening the knowledge base for all educators.
Engaging student learning through arts education.
Presenting professional development initiatives that enhance teacher learning, improve student achievement and show promise for closing the opportunity gap.
Assisting educators who seek to bring "wellness" into their professional practice.
We invite you to submit a proposal to present a one-hour workshop on Thursday, Oct. 19, 2023.
Proposals must be submitted by Wednesday, June 15.