For more information, contact:
KIEREN STEINHOFF
651-247-4195 (cell)
ST. PAUL, Minnesota. Oct. 28, 2023 – Darci Brown, a bus driver from St. Francis, was named Education Minnesota's 2023-24 Education Support Professional of the Year at an awards ceremony on Saturday.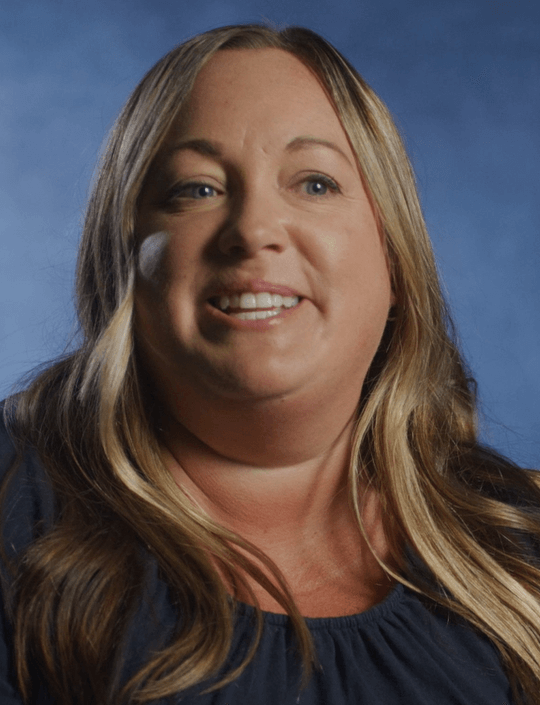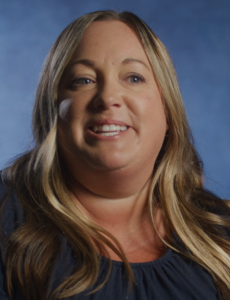 Brown is in her seventh year as a driver for St. Francis Public Schools. She spends up to an hour a day with students on her routes and knows the impact she can make on what kind of day they have both in school and out.
"With our district being rather rural, our bus routes are much longer than other districts," she said in her award nomination materials. "This has allowed me to really get to know them and I feel like they get to know myself as well. With this, something I take great pride in is I take time to understand my students."
Brown also knows the impact she has on the community who see her out on the roads.
"My office is not stationary. My office travels everyday into multiple neighborhoods, I pass many businesses and you get to know different parts of your community and the people in it," she said. "You get to know the lady that walks her dog every day and you occasionally have a brief conversations with them. They recognize you when you see them at the local grocery store or Kwik Trip and they stop and say hello. They learn to identify bus drivers as people and as community members, not just someone they don't want to get stuck behind when they are in a hurry."
Brown also has been a union leader within the transportation unit of Education Minnesota St. Francis, who were close to a strike vote last spring after prolonged contract negotiations.
"I have seen that the parents on her route really like Darci, and how comfortable they are to talk with her and rally behind her, especially when she asked for their support when we were negotiating our contract with the district. Not every driver had that on their route," said David Schwab, a fellow bus driver, in an award letter of recommendation.
As the 2023-24 Education Minnesota ESP of the Year, Brown will receive a new Apple iPad and a $1,200 honorarium. She will receive an all-expenses paid trip to the National Education Association ESP conference next spring.
"Darci is the first person that students see every day and the last they see before they go home," said Education Minnesota President Denise Specht. "She embodies the impact of education support professionals all around the state.
"These are educators who make huge impacts on students' mental health and
academic achievement by being there, often behind the scenes. These amazing educators need to be recognized and celebrated for all they do."
The winner of the Education Support Professional of the Year award is selected by a four-member committee that includes two leaders of Education Minnesota, last year's award winner and a representative of an external organization.
About Education Minnesota
Education Minnesota is the voice for professional educators and students. Education Minnesota's members include teachers and education support professionals in Minnesota's public school districts, faculty members at Minnesota's community and technical colleges and University of Minnesota campuses in Duluth and Crookston, retired educators and student teachers. Education Minnesota is affiliated with the American Federation of Teachers, National Education Association and AFL-CIO.