Education Minnesota VP elected next president of Minnesota AFL-CIO
For more information, contact:
CHRIS WILLIAMS
651-292-4816 (work)
651-247-5539 (cell)
Education Minnesota VP elected next president of Minnesota AFL-CIO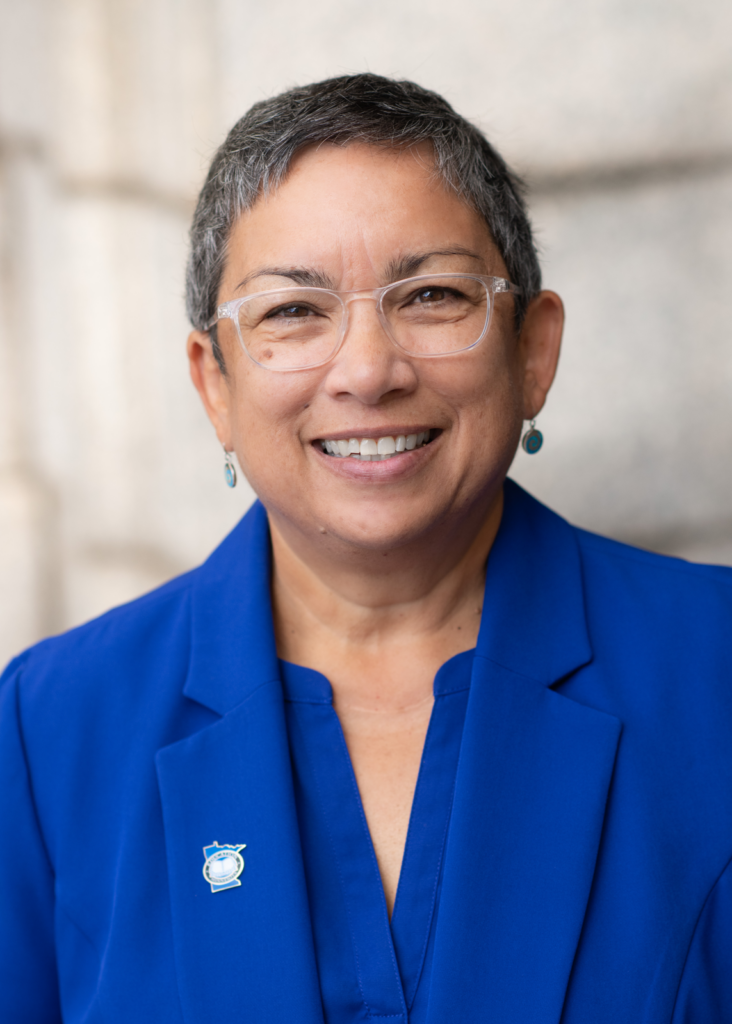 ST. PAUL, Minnesota. Dec. 14, 2021 – The vice president of Education Minnesota, Bernie Burnham, was unanimously elected president of the Minnesota AFL-CIO at a meeting of the labor federation's general board on Tuesday. She will take office early next year.
"Bernie has long track record of improving the lives of workers and their communities through collective action and I believe she is the right person to be the next leader of the state labor federation," said Denise Specht, president of Education Minnesota. "She has been a calm, unflappable, uniting leader at the Duluth Federation of Teachers and with Education Minnesota. I will miss her, but I know she's going where she's needed."
Burnham, president of the Duluth Federation of Teachers before being elected vice president of Education Minnesota in 2019, will replace Minnesota AFL-CIO President Bill McCarthy who is retiring. Burnham will start as president of the labor federation Feb. 1, 2022. She will be the first person of color to lead the Minnesota AFL-CIO. 
The Education Minnesota Governing Board will appoint an interim vice president to serve until a new vice president takes office July 1. A new vice president will be elected at the annual Education Minnesota Representative Convention in late April.
About Education Minnesota 
Education Minnesota is the voice for professional educators and students. Education Minnesota's members include teachers and education support professionals in Minnesota's public school districts, faculty members at Minnesota's community and technical colleges and University of Minnesota campuses in Duluth and Crookston, retired educators and student teachers. Education Minnesota is affiliated with the American Federation of Teachers, National Education Association and AFL-CIO. More information about Education Minnesota is available at www.educationminnesota.org.