Education Minnesota's Unity Campaign focuses on electing pro-public education candidates and pushing them for the funding our schools and students. But the organizing happening in locals through the worksite unity leaders means much more, given the pandemic and racial justice movement. Learn how to join the campaign at edmnvotes.org.
At a leadership assembly in August, Education Minnesota's Unity Table leaders shared why they are working together with their union this fall and beyond.
Paul Peltier, Fosston
I look around our group and I see some people who are somewhat immunocompromised. Some of them are elderly. Teachers at the end of their career, who are nervous about their station in life and how this COVID might hurt them.
And they're all looking for the answer to this question, how can you possibly help me with what is happening to me? And my answer to them is one word, it's together.
We've heard a lot about what's lacking, what's making our schools unsafe, what unhealthy places are turning out to be. And that some buildings, some protocols and some systems that aren't in place, they're not ready yet. And some of us are waiting for our buildings and our systems to catch up.
That is where we come in. That is the power of being a worksite unity leader.
You get to be an advocate for others. You get to do, in many cases, what you're already doing on grand scale.
We've heard about health and safety issues. And for many of our members, especially our members of color, our community members and students and their families, this racial justice issue is a safety issue.
This is a safety issue that we have to acknowledge, we have to own it and we have to come to it with a clean heart and an open mind.
Diana Ortiz-Hedges, Minnetonka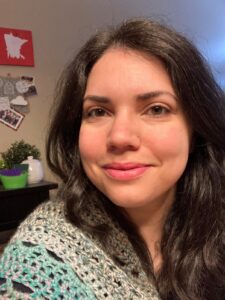 I was born and raised in San Juan, Puerto Rico. When we moved to Minnesota, I found myself in the town Prince lived. My family and I had found our place in this world.
However all of that came to a halt at the end of 2016. From one day to the next, I saw this shift in our community. Our hallways were louder than ever. Kids were anxious. I had never felt more afraid.
And in all of that, I felt somehow that I was the problem, that my diversity was to blame.
I learned this was a collective pain felt by people across Minnesota.
I had no idea how to live with it, get rid of it or ignore any of it. I was stuck.
My voice was close to gone. I had all but given up. I was ready to throw in the towel.
My story is not unique. It is not only mine. I share it with people across the nation.
When George Floyd was murdered, my fear got angry. I drew the line in the sand.
I've found others in my building who found my sense of urgency. They have become my community of healing and hope.
Superman isn't coming. We need to do it like our lives depend on it.
Educators across Minnesota are facing one of the most challenging times in all of our career. When we do things together, there is nothing that can get in our way. We will come together in solidarity to rebuild our communities from the inside out.