When students enter Jamie Weisz's special education classroom at Champlin Park High School, they never know who might greet them.
Of course, Mr. Weisz is there, but he has also started a project finding local and national celebrities to send him selfie videos with a motivational message for the students.
"The past few years, I have been developing a PBIS-type program for my students and a tiered reward system for them," Weisz said. "Through that, I just decided to reach out to local sports teams to see if I could coordinate a video and it kind of snowballed from there."
Weisz has worked to get videos from sports starts such as Olympic Gold Medalist Simone Biles, Zach Parise from the Minnesota Wild, Justin Jefferson from the Minnesota Vikings, musicians like Gwen Stefani, Fitz and The Tantrums and Jewel, and TV personalities like Andrew Zimmern, Carson Daly and the studio hosts from the NFL on Fox.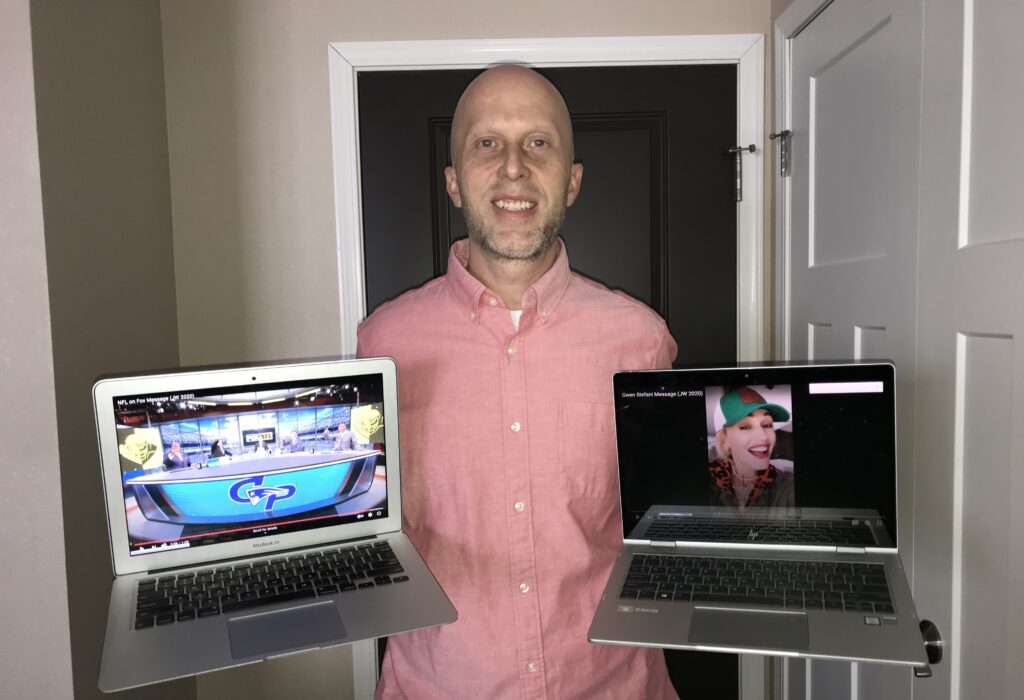 "I have the students tell me who their favorite singers or athletes are," Weisz said. "Kids like food, sports, music. Then it's on me to find out who their agent is or publicist is. Then I type up a script and send it off, and hope I get something back. Sometimes they tell me they are working on it and sometimes I just get a video."
Weisz spends a lot of time building relationships with the people who can connect him to the celebrities and athletes.
"Over the time, I've been able to establish good networks through the system," Weisz said.
Those connections have also brought other opportunities for students. Weisz was connected with David Burnett, the inventor of the Pop Socket, and Burnett was a guest speaker in some of the school's math and business classes.
"It was nice to see how math applies in the real world," Weisz said. "And then of course the kids got a customized Pop Socket with our school logo on it."
Weisz said that it's a fun project to work on because of how excited the students are when he receives a new video.
"They come in and ask if I have a new video all the time," he said. "These are people that they can relate to, and I usually put my name or our class name in the script so it's more personal to them."
Weisz tries to make sure to find people who can connect with all of his students, and sometimes has gotten videos for the entire student body.
Weisz had been working on these videos prior to the COVID-19 pandemic and distance learning, but the digital content fits in well to his new class structures.
"As I've got 8-10 kids logging into my math class, I can ask them about their interests and talking about what they did this weekend," Weisz said. "That's where I can see who to maybe reach out to."
"I try to make math as fun as I can, but this adds a little more excitement. I always try to make math as meaningful and relevant to their own lives and this adds another connection, especially during these challenging times."