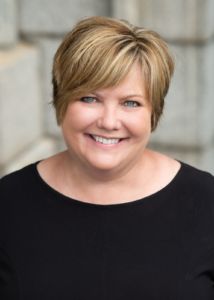 The pandemic hasn't shaken the belief of most Minnesotans that every child, no matter their grade, color or ZIP code, deserves a safe, welcoming school that prepares its students to pursue their dreams.
It's that belief that motivates parents and educators to vote this fall. Together, we can still swear in new leaders who will fund our lives, so we all can care for our families, set our students up to thrive, and have full and healthy futures ourselves.
I'm not ready to let our parents down by giving up on our commitment to fully funding public education in Minnesota, from preschool to college. And I am not ready to concede the pandemic is a reason to slow our push to improve our schools for students of color.
If we don't make the case for fully and equitably funding public education, who will? Minnesota will never reach our goal if we don't push for it, year after year.
Our task was difficult before COVID-19 and the recession will only make it harder, but that's no reason to quit. We cannot settle for going back to normal because normal didn't work for many educators and students, especially students of color.
For too long, certain politicians have deprived educators of the resources we need to reach and teach every child, just as those politicians have called for reopening policies that put families of color and families in poverty at higher risk during this pandemic.
Consider that over the last two decades, per-pupil aid to schools, in real dollars, has slipped by as much as $2,000 per pupil. Even in 2016, when lawmakers made what they called a historic investment, they brought per-pupil funding only halfway back to its 2003 level.
To make up for the erosion in state funding, local school districts have turned to local levies. While the right thing to do locally and in the short term, these levies have now transferred too much of the financial burden for educating Minnesota's students from the very rich to Main Street businesses and working families. And it has created winners and in losers in a system of public education that should be high-quality and uniform for every child.
At the federal level, the refusal of our leaders in Washington, D.C., to pay for Congress's commitments to special education services have contributed to a shortfall of more than $700 million a year. That money is moved from Minnesota districts' general funds, in what's known as the cross subsidy, creating even more financial stress.
Now the same powerful few are trying to divide us by race and by place with their stories about the protests after the killing of George Floyd by Minneapolis police. They know that if we're made to fear each other, it will be easier to deny working families the well-funded schools, healthcare, housing and other services we all need.
Minnesotans can be greater than fear. We can pull together to rewrite the rules so the wealthiest 1 percent and the largest corporations finally start paying their fair share for the things that benefit us all.
There will be claims that there's not enough money to fund our lives, but those arguments are wrong. Even during this recession and time of budget deficits, there's plenty of money. It's just concentrated in the hands of a few billionaires and the balance sheets of multinational corporations.
This fall, it's time for educators to do their research and vote for the candidates willing to raise the revenue our students need. We can swear in leaders who reflect the very best of every kind of Minnesotan, who will make public education a top priority, and who will fully fund public education.
Together,
Denise
Twitter: @DeniseSpecht