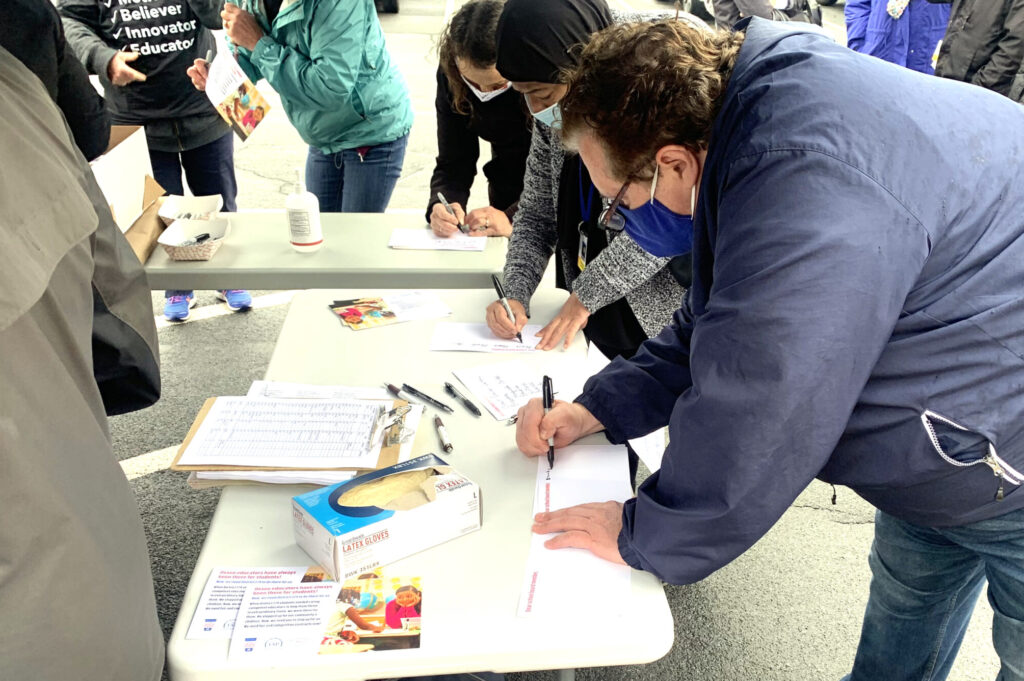 After working on the front lines and going above and beyond during this pandemic, the Osseo Education Support Professionals are engaged in a bargaining campaign, fighting for respect, training, and livable wages and benefits.
"We've come off and are still in a very, very stressful year," said Becky Hespen, Osseo ESP paraprofessionals local president. "ESPs have stepped up to the plate, done things they never thought they could do, figured things out. They are feeling like they haven't been respected in a number of ways for what they are doing. It's made them more aware."
The ESPs have been without a contract since June 30, 2020.
As of press time, the local was still negotiating but has made progress on many issues.
"We're working this year without a contract, but people aren't that upset we haven't settled yet, because they know what we're fighting for," said Sharon Salz, an ESP who serves on the negotiations team.
The major issues the local is fighting for are increases to wages and their existing benefits, access to other benefits such as dental and life insurance, professional development and having dedicated seats on district-level committees.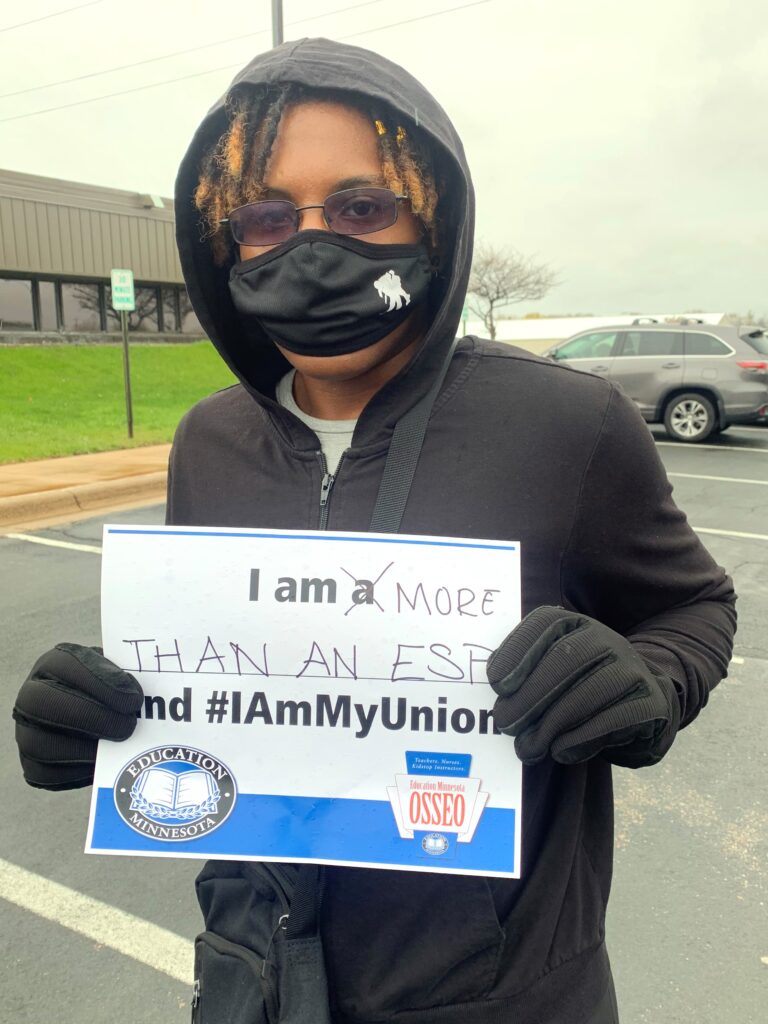 "All of it revolves around the respect for what we do," said Hespen. "We deserve the things we haven't been getting."
The representation on district committees has been a motivating proposal for a lot of ESPs.
"We want ESPs to be put on committees so we can consistently have a voice in the decisions being made at the district," said Sieara Washington, a local negotiator. "We just want a seat at the table."
"With each event, we're seeing more and more people sign up and get involved," said Hespen. "People I've never seen get involved before are finding their voice."
For all of these events, the local is working in tandem with the other three bargaining units, including the administrative ESPs, in Osseo to show a unified front to the district.
"Everybody was struggling," said Hespen. "We know there is power in numbers. We're separate locals, but we are all Education Minnesota."
"They are getting more active and showing up," said Kelly Wilson, the president of the Osseo teachers local, who also represents the Kidstop instructors and nurses who are partnering with the ESPs. "Together that voice is amplified."
Wilson said the teachers haven't started bargaining yet, because they want the ESPs to settle first.
Increased communications has also been a key part of the Osseo ESPs bargaining campaign.
"We're sharing with them that we haven't shared with them in the past," said Michelle Dennard, the local's vice president and negotiations team member. "We're showing them what we're showing to the district."
The increase in communications and profile of the bargaining campaign has caught the eye of all ESPs in the district.
"I actually have people coming to me, asking to join the union because they see what we are fighting for," said Washington.
"If we have everyone involved, fighting for the same thing, that's the union," said Salz. "Everyone is engaged and fighting for the same thing. They are informed. That's something that was missing before."
"We want the best for our students and if you don't have the best for our ESPs, how can you have the best for our students?" said Dennard.