Don't forget – there's an app for that!
Stay up to date, find events, get a digital membership card and more with Education Minnesota's mobile app. The free app is available for all iOS and Android devices – including tablets.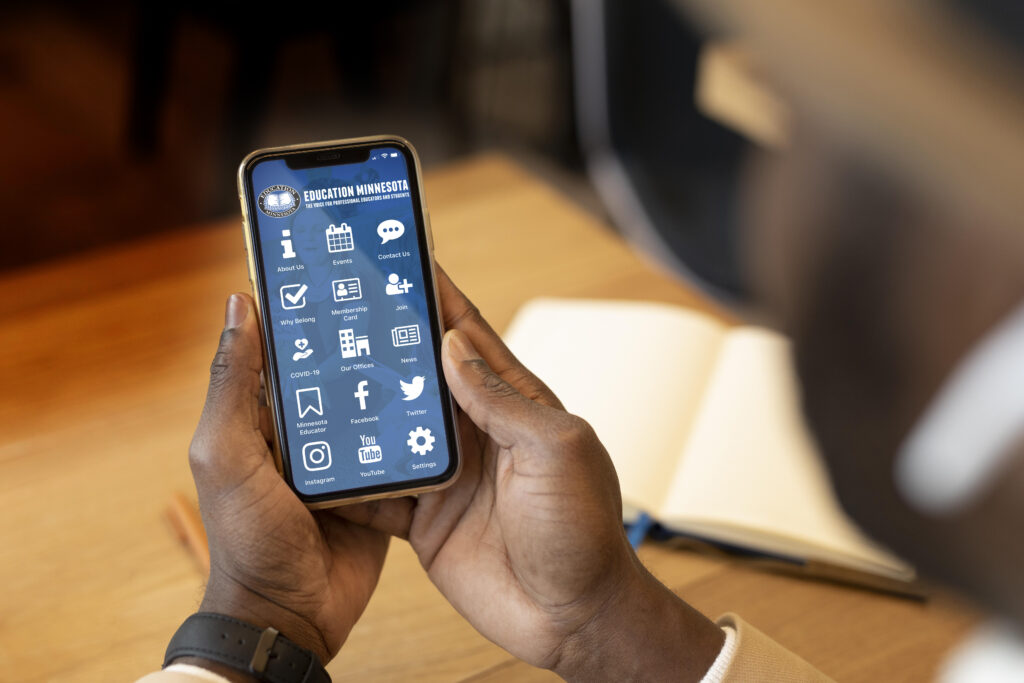 App features:
Stay up to date on union news and events.
View member benefits and discounts.
Obtain a digital membership card with scannable QR code.
Join Education Minnesota.
Get COVID-19 information and resources.
Read the Minnesota Educator magazine on your device.
Connect with Education Minnesota's website and social media accounts.
Download
Search for "EdMN" or "Education Minnesota" in the app store on your device.
Get your digital membership card
Tap on the "Membership Card" icon.
Tap "List of Locals" to find the official name of your local. Some of them are long and complicated!
Tap "My Membership Card," then enter your first name, last name and the official name of your local.
Problems?
Contact us at 800-652-9073 or webmaster@edmn.org.