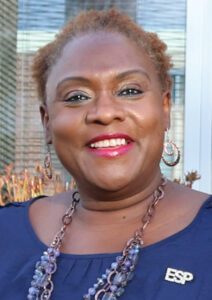 Michelle Dennard's life has been driven by her desire to continue to learn.
She started work as an education support professional in a special education program to learn more after her niece was diagnosed with autism.
She started getting more involved with her local union to learn more about where her dues money goes, and has continued her leadership at the state and national level to continue learning about how she can help advocate for herself and her colleagues.
This investment in her work and her union is why Dennard is Education Minnesota's 2020-21 ESP of the Year.
"Taking on roles and attending trainings to better myself helped me realized I can do anything I put my mind to," Dennard said. "We are in this profession together, even if it can feel lonely sometimes. You have people who will help you and make sure you can achieve your goals and reach your potential."
Dennard has been an ESP in the Osseo School District for 16 years, working with special education students. She was named ESP of the Year by her local, Education Minnesota Osseo ESPs, before being nominated for the statewide award.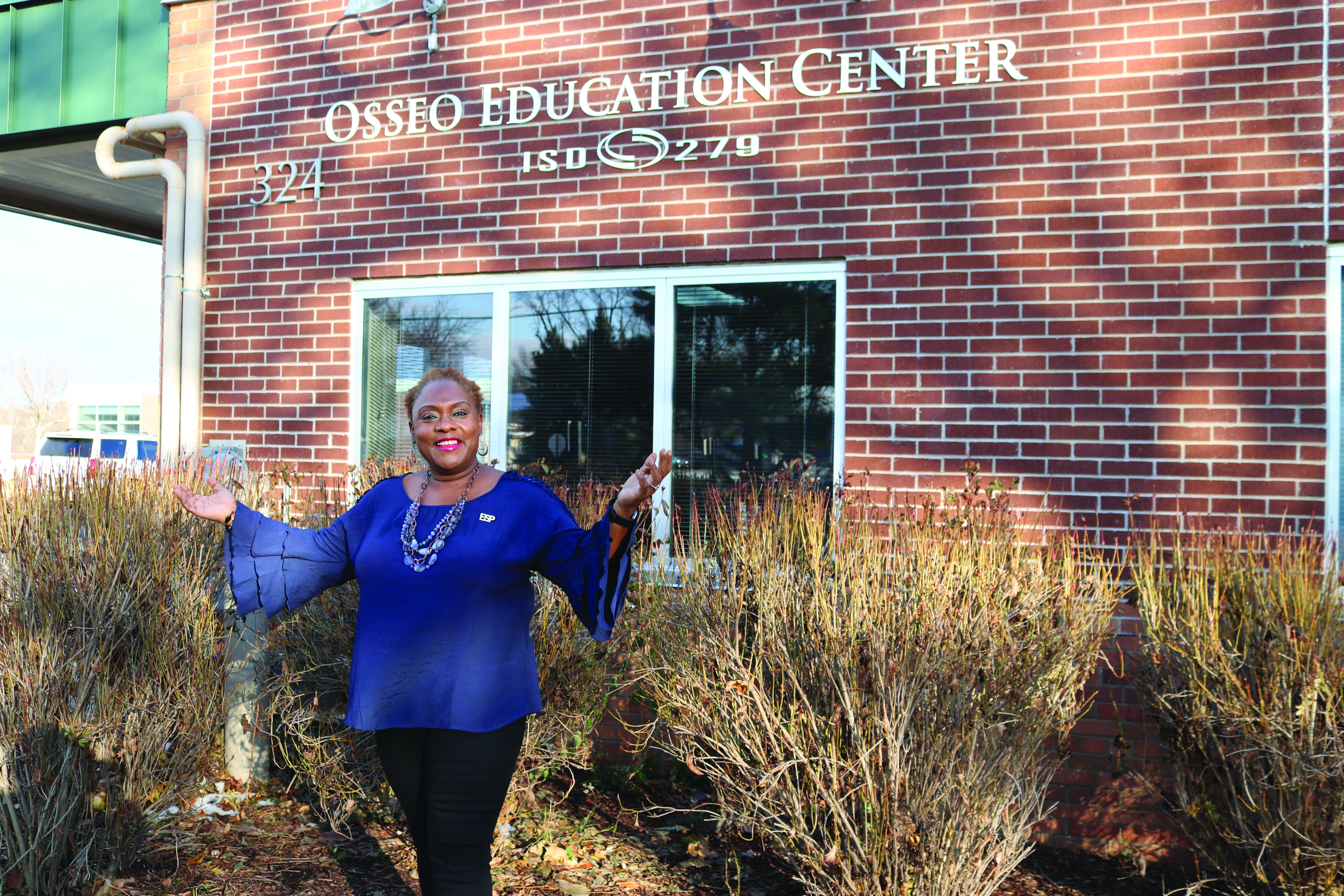 "I am known for taking on the more challenging students," she said, in her application materials for the award. "I make sure that all students' overall needs are met, regardless of their level, race or gender, and that they have the tools to succeed."
Dennard currently works at Osseo Education Center, a federal setting IV school that serves students ages 17-21 who have significant educational needs requiring a separate site to receive special education services.
"Michelle is an ESP who is focused on recognizing strengths of scholars so they can use those strengths to overcome the challenges they face in our society," said Angela VanHee, administrator at Osseo Education Center, in her recommendation letter for this award. "She builds relationships that results in students feeling valued and confident."
Dennard has also taken the lead on improving education at her site and in her district through equity work.
"Michelle took on responsibilities to deliver supports and interventions to students across the tiers," said Joy Fredrickson, the former Osseo district student services coordinator, in a recommendation letter. "She worked collaboratively with students to solve problems and engage in restorative practices. Michelle initiated courageous conversations with students, colleagues and leaders, like myself, to move the equity work forward and ensure equitable opportunities for students."
Her district's equity and positive behavioral interventions and supports teams are something Dennard has taken on leadership roles in, but that equity lens has also been a big priority for her union work.
Dennard first got involved with Education Minnesota by attending the National Education Association Representative Assembly after getting an invitation to attend as a member of color.
"It gave me goosebumps to see how they were advocating for students and educators," she said. "I saw educators that had a love for their students and the field. I wanted to be a part of it."
Dennard then got involved with Education Minnesota's Ethnic Minority Affairs Committee.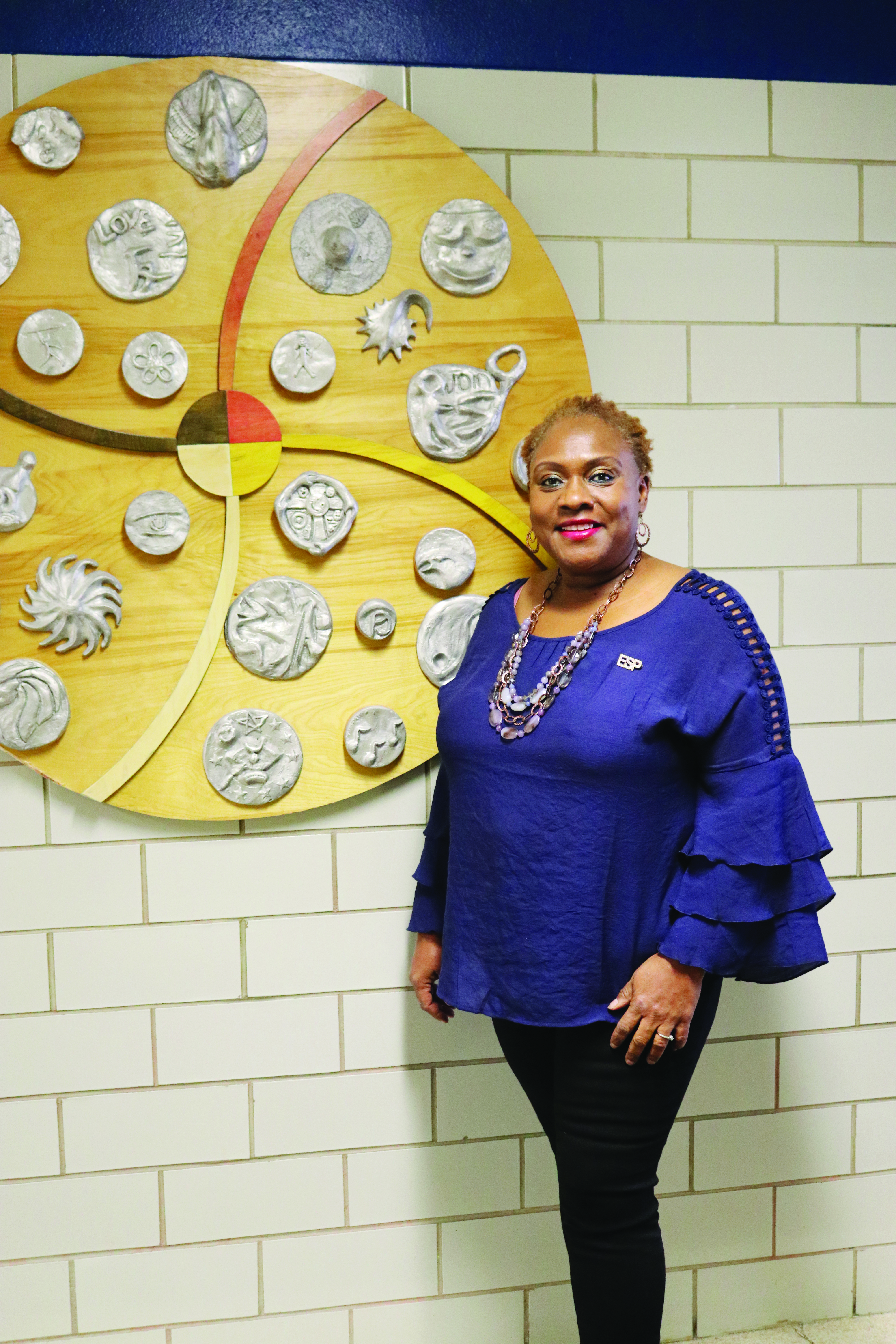 "Michelle is not afraid to step forward and take on the challenges that we face as union advocates," said Delene Thomas-Sanders, a leader who served on EMAC with Dennard.
Dennard talked with Thomas-Sanders and others on EMAC when an ESP spot opened on Education Minnesota's Governing Board and was considering running. They all encouraged her to go for it.
She ran and won, and was recently reelected to a second term.
This year, another opportunity for a new experience arose when elections were held on the governing board for the executive committee.
"Someone approached me about running because of the need for more representation," Dennard said. "I wanted to bring more representation on the executive committee. It's such an important role. I'm so honored to be a part and see that you not only represent people of color and ESPS. I take that job very seriously."
Making sure members of color feel included and represented is something Dennard has taken on in her local level, too.
Dennard is currently serving as the vice president for the Osseo ESP local, but also has formed an affinity group for ESPs of color to connect around union issues and how educators of color can be better supported.
"When I became a union member, no one ever told me what the union was about," she said. "A lot of ESPs, especially ESPs of color, probably feel the same way I did."
"The group is a place where the voices that are not being heard finally are being listened to," said Sieara Washington, an ESP in the Osseo local, in her recommendation letter. "Michelle goes above and beyond for ESPs regarding support, advice, a listening ear and as a mentor."
Dennard's commitment to helping others is seen in her school, union and community work.
The Osseo ESP local, with the help of Dennard, organizes many donation opportunities throughout the year, including a book drive for students at the district's Freedom School and a winter clothing drive.
Dennard also volunteers at her church and helps coordinate toy and food drives for the community.
Dennard is excited about more opportunities to continue her learning.
She recently applied and was accepted into the NEA Education Support Professionals Leadership Institute.
"We are doing the meetings via Zoom, but even so, when we are together, it's powerful," Dennard said. "The trainings are about union leadership. We talk about organizing, running to be in leadership. Dealing with colleagues. Recognizing different skills in all of us for leadership."
As Education Minnesota's ESP of the Year, Dennard receives a $1,200 honorarium; her choice of a Chromebook, iPad or other tablet; and an expense-paid trip to the National Education Association's ESP National Conference.
In addition to recognition at the state level, Dennard will be Minnesota's nominee for the NEA ESP of the Year program.
Dennard looks forward to using this title to continue amplify the work and voices of ESPs.
"I want to make sure ESP voices are heard," she said. "Whether that's at the local level or testifying at the Legislature, people need to know our job is important."
"We are not 'just ESPs,' but instead we are education support professionals who care deeply and are highly qualified to do our jobs."