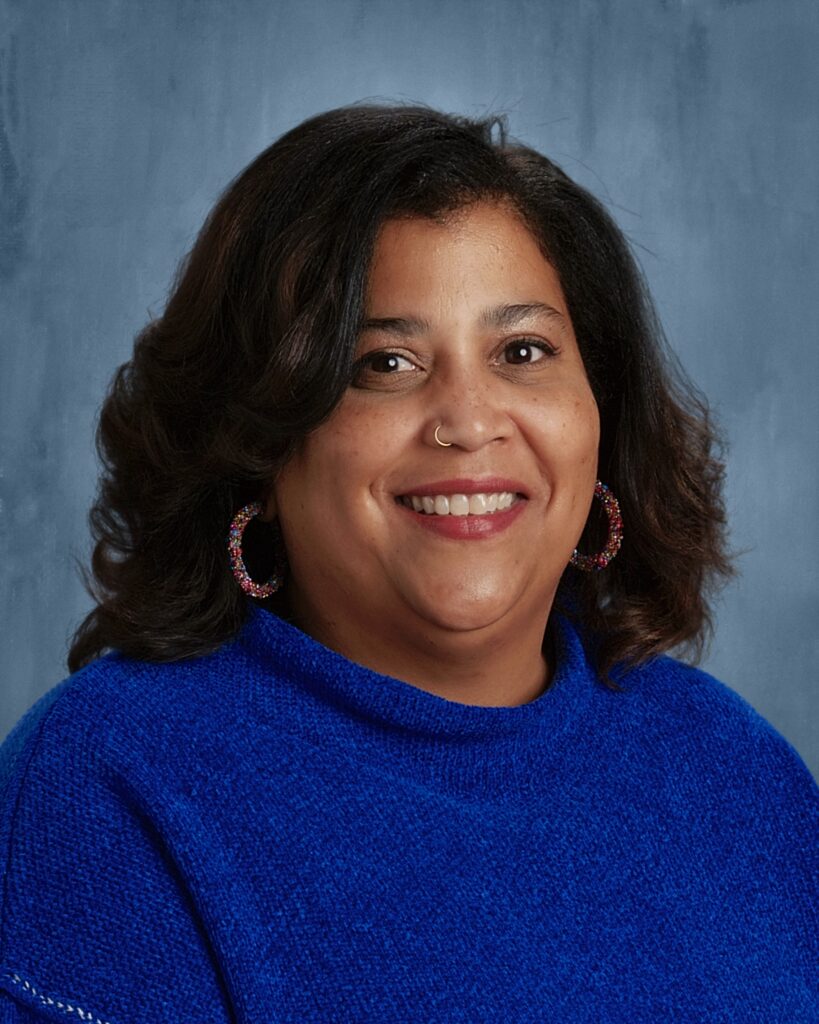 Position running for: Vice President
Job title: District elementary math coach
Local name: Education Richfield
Email: mommyteach25@gmail.com
Statement:
My name is Monica Byron and I am truly honored to run for Education Minnesota Vice President. I am a proud wife, mother of two children, educator, and union member. I am a dedicated elementary educator in my twenty-third year of teaching currently working as a District Elementary Math Coach. I have supported staff and students my entire career for Richfield Public Schools as an Instructional Coach, and a primary and intermediate grade teacher.
Eighteen years ago, I was asked to attend the NEA Midwest Minority Leadership Training program. I returned from this training and have been active with Education Minnesota since. This training laid the foundation for the Education Ethnic Minority Affairs Committee (EMAC). I am a founding member of EMAC and through participation in this committee, I gained the confidence and experience to participate in multiple NEA Representative Assemblies, NEA Women and Minority Leadership Conferences, AFT conventions, and NEA Black Issues Conferences. I had the opportunity to go to D.C. to present our committee's ground-breaking work accomplishing our 3.1G goals for the state.
I am currently serving a second term on the Governing Board representing Election District Y, and a member of the Racial Justice Planning Committee. I am passionate about advancing our profession and supporting actions that make sure we have the resources we need to support our students, families, and communities.
I am currently the Vice President and representative on the Workload and Professional Development Committees for Education Richfield. I have extensive experience in various leadership positions including treasurer, membership, and government relations chair. As a Local, we are engaging and increasing leadership opportunities for members. We established a collaborative problem-solving approach with Administration and created a committee to address staff workload. Our Workload Committee meets throughout the year to address initiative and workload issues.
The Pandemic has illuminated many unsustainable situations such as unfilled staffing positions, unsafe schools, Educator of Color shortages, and the racial and social justice inequities that lie within our public education system. As Education Minnesota's Vice President, I will continue working to strengthen our labor union, help transform the public mindset of education, and work to retain and engage all members, especially the voices of our BIPOC members. I respectfully ask for your support and your vote. Thank you.
Testimonials:
Monica and I have served on many committees together for Education Minnesota. The first being EMAC where we were able to bring important issues that educators of color face throughout the state. We participated in the Midwest Ethnic Minority Leadership training through the NEA. Serving on the Governing Board afforded us the opportunity to continue our goal of serving all members. Monica is the right person for this position and will serve its members well.
Nancy Cordes
Monica and I met when we both served on Ethnic Minority Affairs Committee. During that time, she gave me insight into what it took to lead with our work on the Affirmative Involvement Plan. Currently, we work hard making important decisions on the Governing Board. Her input, insights and contribution to education continue to help and motivate me in all aspects of leadership. Monica is what our union needs to make sure the right decisions are made for our union and students.
Michelle Dennard
Monica and I collaborated on Education Minnesota's Ethnic Minority Affairs Committee, Education Minnesota's Governing Board, and the African American Educators' Forum. We have stood together in solidarity to increase diversity in our schools. We are working to increase teachers of color. We are working to encourage community members to join us in the fight to fully fund public education.
Annette Davis, RFT #872 ESP
Monica and I have worked together at Richfield Public Schools for the past seven years. Throughout that time she has demonstrated positive leadership qualities. She leads by example, working constantly for the rights of the teachers to help them to provide a quality education. Her passion for equity drives the work she takes on and she is not afraid to take on challenges to ensure that this work is lifted to a higher level. She is well respected by staff, students and families.
Terry Meryhew