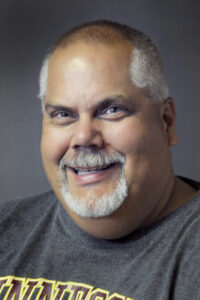 Election District A
Represented by: Mark Swenson
Email address: MSwenson@egf.k12.mn.us
Local/affiliate: East Grand Forks Education Association
Job title: Local and IO president; teacher
Grade level/subject: Middle school science
Term ends: June 30, 2025
Philosophy as a board member: I am a person who likes to listen to all sides before making decisions. I am willing to work for the betterment of all teachers in our state, while remaining in contact with the area of the state I represent. I believe Education Minnesota is made of many people with differing ideas, but we are all working toward being the best union we can be!