Our responsibility for preparing students for successful lives doesn't stop at graduation. For more than 150 years, Minnesota educators have fought for the rights of all Minnesotans.
Social justice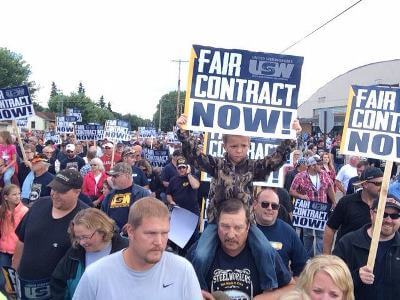 From Black Lives Matter to mandatory paid leave and a living wage, we approach every racial and social justice issue through the lens of what's best for students and families.
Education Minnesota partners with many other labor unions and advocacy groups to fight for a better Minnesota. Here are just a few of them:
A Better Minnesota
AFSCME
AFL-CIO
Coalition to Increase Teachers of Color in Minnesota
Coalition for Quality Public Schools
ISAIAH
Minnesota Nurses Association
Minnesota Public Interest Research Group
North Star Policy Institute
Service Employees International Union
TakeAction Minnesota
Unidos MN
United Steelworkers
We Make Minnesota
Anti-racism and racial equity


As public school educators, we believe that every child, no matter what they look like or where they come from, deserves a safe and welcoming school where they can thrive.
By joining together across race and place, we can rewrite the rules to ensure every student -whether Black, Brown or white- has up-to-date learning materials that give a full picture of our nation's history, the support of educators who are prepared to foster dialogue on racial justice and its impact on students and communities, and a well-resourced school environment.
Community outreach


Education Minnesota believes that strong schools are not only the result of great teachers, but strong communities.
That's why you'll find many of our members volunteering at our Minnesota State Fair booth every summer.
We are stronger together. It's just that simple.