Education Minnesota announced in early March that the union has endorsed Gov. Tim Walz and Lt. Gov. Peggy Flanagan for reelection in 2022.
The union's endorsements are made by the Political Action Committee and approved by the Governing Board's Executive Committee.
Education Minnesota's Political Action Committee, made up of pre-K-12 teachers, education support professionals and higher education faculty members from across the state, voted on the endorsement in late February after Walz participated in the robust endorsement process created by the PAC.
"The endorsement process is driven by educators who work every day in schools across the state," said Ternesha Burroughs, chair of the PAC and a math teacher in Osseo Area Schools. "Educators are on the PAC board. Educators wrote the questions in the candidate questionnaire. Educators met face-to-face with the candidates in their schools. After that long process, it was clear Tim Walz was the best choice for governor."
The PAC also said the endorsement was because of how Walz and Flanagan have prioritized education in their first four years in office. Walz and Flanagan have:
Increased education spending by $1.2 billion over four years, including the largest per-pupil increase in 15 years. 
Directed $29 million in one-time funding to support the general operations of schools and cushion temporary enrollment losses during the pandemic.
Preserved thousands of seats in the state's pre-kindergarten program.
Targeted spending to reduce the racial opportunity gap, including programs to recruit and retain more teachers of color.
Invested in full-service community schools, layers of student support services, mentoring for new teachers, expanding non-exclusionary systems of discipline, and providing training in trauma-informed teaching for teachers and paraprofessionals. 
The PAC once again created a member-led, transparent endorsement process for all candidates.
"Educators make our endorsements based on our values and who stands with us and will fight for us," said Burroughs. "We want pro-public education and pro-union candidates, no matter what their party affiliation."
All registered candidates as of Feb. 1 were invited to participate. Only one other candidate, Republican Scott Magie, accepted the invitation and was considered.
Why endorse Gov. Walz?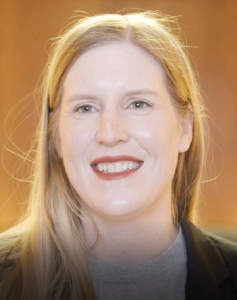 "I see this endorsement as a really historic opportunity to fully fund public schools."
– Karin Hogen, White Bear Lake teacher and PAC member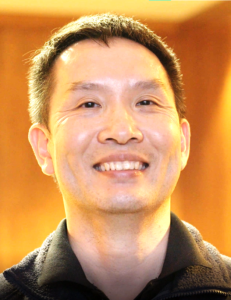 "He actually listens to us. He understands that funding is a systemic issue and to improve the quality of our schools, which would benefit our students and our profession, but also our communities."
– Marty Scofield, State Residential Schools teacher and PAC member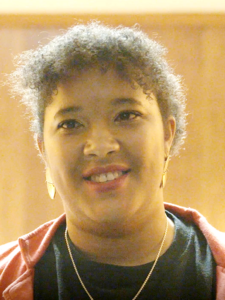 "Gov. Walz was very clear on his points to support teachers and ESPs. He made many comments (during the PAC interview) and had his own ideas on how to support our profession, without our even prompting him. He knows how necessary ESPs are especially and he wants to support our profession."
– Ona Wilcox, South Washington County teacher and PAC member
What was the endorsement process?
Walz participated in a virtual forum with hundreds of educators from across the state and answered questions submitted by educators.
Walz visited Concord Education Center, a federal level 4 special education facility, which is part of Intermediate District 917. Walz visited classrooms to see educators interact with students and had conversations with social workers, teachers and ESPs. Three educators from the site in Inver Grove Heights nominated it for a candidate visit.
Walz also completed a questionnaire created by educators, which can be read on www.edmnvotes.org.
Walz attended a roundtable discussion with ESP members.
Walz did an interview with the PAC.
Interested in the endorsement process?
Find out more about the PAC and who your representative is at www.educationminnesota.org/advocacy/edmnvotes/political-action-committee.
Local legislative endorsements will be taking place this spring and summer. Those endorsements are made by educators in those legislative districts and approved by the PAC. Contact your local union president, your PAC representative or Education Minnesota field staff if you are interested in serving on a local screening committee.
The Campaign 2022 coverage in this issue is an independent expenditure prepared and paid for by Education Minnesota PAC, 41 Sherburne Ave., St. Paul, MN 55103, in support of the named candidates. The independent expenditure material is not approved by the candidate nor are the candidates responsible for it.